A Wise Location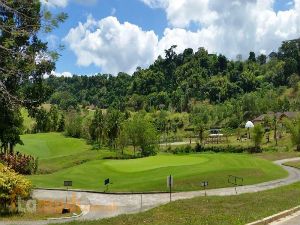 The city of Antipolo, situated in the province of Rizal, is a wise location to invest in when it comes to buying land. It is the largest city in the CALABARZON region, and as of 2010, the population of the city was approximately 677,000 spread out over two districts. The Marcos Highway serves the city as a connection to Metro Manila, as well as parts of Rizal and other provinces.
The city has 16 barangays, including Mayamot, Cupang and Mambugan. These western neighborhoods are less than 30 minutes away from the Central Business District (CBD) of Quezon City. Both Bagumbayan and Cubao, home to Eastwood City and the Araneta Center respectively, are less than 15 kilometers from these areas. The rest of Metro Manila is less than an hour away. Due to this proximity, it is an ideal place to buy vacant lots for sale. Antipolo City is conveniently located away from the hustle and bustle of life in the capital, yet not too far to be away from the energy and excitement of the Metro.
An Intelligent Move
Buying an Antipolo lot for sale is an intelligent move in terms of acquiring a new residence if you plan on building your own house. The city is close to Metro Manila, particularly the CBDs mentioned above, and this makes it an ideal location for a lot for sale. Antipolo City is rapidly growing, which makes the land values increase quickly. Buying now, when costs are low, provides a high profit potential. This makes it a good real estate investment as well if you plan on renting it out or keeping it simply as a passive asset.
For families, especially those with children, lots for sale in Antipolo are close to educational facilities. The city has over 60 elementary and high schools, supervised by a local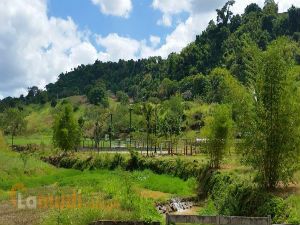 school division of the Department of Education. There are also schools for young adults, including the University of Rizal and Our Lady of Fatima University.
Finding a Lot for Sale: Antipolo's Barangays
There are many places to find a lot for sale in Antipolo City. Some of those not already mentioned are:
San Juan

(pop. ~8,500) - home to the Sun Valley Golf Club, a part of the Sun Valley development. The Forest Hills Golf Club is also nearby.

San Roque

(pop. ~52,000) - a major site of the citywide "fiesta" celebrating the Blessed Virgin Immaculate Conception. Because of this festival and the Catholic relics found in Antipolo, the city is also known as the Pilgrimage Capital of the Philippines.

Beverly Hills

(pop. - 1,500) - a subdivision and gated community in southern Antipolo. It is near the Valley Golf and Country Club.