The Rental Property Market in the Philippines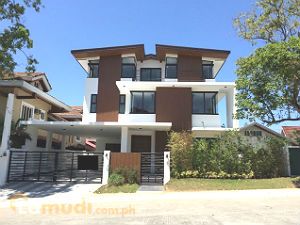 The Philippines has consistently been one of the most competitive countries in real estate not only because of the availability of construction and development resources, but also because of its improving economy. Rentals in the Philippines are of particular note in the property market as the country's gross annual rental income has increased by 7.53 percent in 2014, surpassing the real estate sector of other major Asian countries, such as Indonesia, Thailand, Japan, Malaysia, and Hong Kong.
Rental yields are continuing to grow, and properties for rent have maintained its attraction to both foreign and local investors. As a result, rental options are becoming more comprehensive and diverse, especially in the leading locations of the country: Metro Manila, Metro Cebu, and Metro Davao. However, prices have remained reasonable because of heavy competition.
Factors to Consider When Renting
Because there are a multitude of rentals in the Philippines, it is important to be wise, well-informed, and selective when choosing properties. Low-cost housing might be tempting because you would not want to pay exorbitant rental fees, but this still may cost you more than what you initially expected because of several necessary repairs and renovations. Assessing your potential choices therefore, must be an intensive hands-on process to ensure that your investment will be something worthwhile.
Deciding on your type of home is crucial. A house for rent may be the top choice for most, but this may not always be practical financially and lifestyle-wise. Determine what best fits your way of life in terms of size, environment, and the amenities most necessary to you. Sometimes, one may find that a condo for rent is the more appropriate as well as lucrative property type to invest in.
The location of your property is also of utmost importance. Especially when it comes to a commercial space for rent, a location in or near significant areas are more lucrative. Central Business Districts and transportation hubs are ideal spots because they maximize accessibility and mobility. Also note if the area is flood-free and if the neighborhood is safe and secure.
Scrutinizing the physical condition of the property is a priority because a "good" apartment for rent may be concealing flaws and problems that were results of the previous tenancy, or have accumulated over time. Check the wooding for termites and cracks. Other notable points of consideration are:
electrical controls
security systems
drainage systems
potable water supply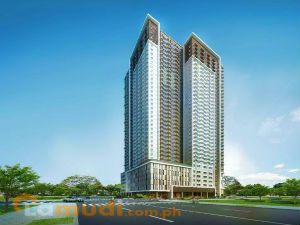 Lastly, always comprehensively read all the pages of your rental contract, including the fine print, prior to signing. The terms and conditions of your lease outline your rights and responsibilities as a tenant, and can safeguard your self and your investment in case anything goes wrong.
Rent to Own: An Affordable Way to Own Property
The possibility of major changes in your life can sometimes be a hindrance to fully financially committing to purchasing a piece of property, and this is why some people opt to rent. However, buying and renting are not your only options in the Philippines. In between is the possibility to "rent to own". This arrangement basically allows the tenant or buyer to own a property upfront even if they do not have enough cash yet for a down payment. This is by way of paying rent each month, just like with an ordinary rental agreement, but with a monthly credit on top.
With a diverse property market, "rent to own" real estate is not difficult to find. Essentially, all locales have space that is available for lease, and those that can be leased may have the option of being purchased.