Setting up a Warehouse Business in Pasig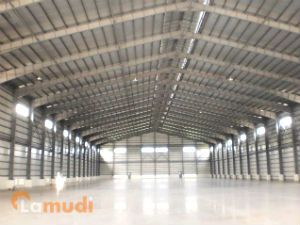 If somebody mentions Pasig, Ortigas Center immediately comes to mind. Indeed, the city is synonymous to the business district and most of the city's skyscrapers are found in this area. These include the Orient Square Tower, Strata 200, and Taipan Place along F. Ortigas Jr. Avenue (formerly Emerald Avenue), the Philippine Stock Exchange Tower along the Exchange Road, Union Bank Tower along Meralco Avenue, and many others. These towers are home to some of Pasig's most notable businesses and tenants, including the Philippine office of the World Bank, the second trading floor of the Philippine Stock Exchange, Emerson Electric, Exxon Mobil, and many more.
However, aside from office towers, Pasig also has another gem when it comes to commercial properties—a type of real estate that is in huge demand in Metro Manila, owing to its lack of supply and their unique importance to the logistics and supply business: commercial warehouses for rent. This property type is quite common in Pasig.
Warehouse for Rent: Pasig Is Where to Find Many
There are many outside Ortigas Center where one can find a viable warehouse for lease in Pasig. One such area is Maybunga, a barangay bound by the Manggahan Floodway to the east and Marikina River to the west. Its major thoroughfare is C. Raymundo Avenue, which connects this barangay to the C5 Road via the Pasig Boulevard Extension and to Ortigas Avenue to the north. An example of a Pasig warehouse for rent in this area is a 1,200 square meter warehouse sitting on a lot measuring 3,800 square meters. This warehouse, which has a monthly rental rate of PHP 775,000, has everything a warehousing or logistics business needs, including new racking systems, backup power, a staff house, loading docks, and a fire-suppression system.
Another area to find a warehouse for rent in Pasig is Manggahan, which is located north of Ortigas Avenue and near Eastwood City. Accessible from the C5 Road via Calle Industria. A warehouse in Manggahan currently listed for rent has an area of 5,000 square meters and has a monthly rental rate of PHP 600,000.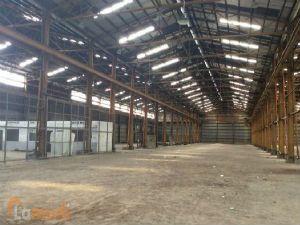 Located in the southern section of Pasig closer to Taguig and Makati is Barangay Bagong Ilog where a 1,300 square meter warehouse with a two-storey staff office is located. This property, which is near to both Shaw Boulevard in Mandaluyong and Bonifacio Global City, has a monthly rental rate of PHP 500,000.
Why Choose to Rent a Warehouse in Pasig
A city between the Rizal Province, and the cities of Quezon, Makati, and Taguig in Metro Manila, Pasig is highly strategic, which makes it the perfect place to set up a warehousing and logistics business. Business who choose to locate in Pasig will be rewarded with easy access to the many areas of Metro Manila and the Rizal Province, plus the upcoming mixed-use developments set to rise along the C5 Corridor. These developments will soon boast of shopping malls, restaurant strips, residential condos, and many other developments, which means a huge opportunity for businesses setting up warehouses in Pasig.