The Ease of Accessibility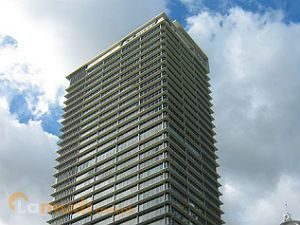 Like most major cities in Metro Manila, the city of Pasig is a place complete in urban conveniences. There are a variety of things to do and see, whether one is there to work, study, reside, or visit. Everything one would ever need is within reasonable reach in this cosmopolis.
A key characteristic of the city is that it is easy to commute to and fro from both the northern and southernmost areas of the national capital region. It has Quezon City to its north, Mandaluyong and Makati to its west, and Taguig to its south. Its central location is one of the main considerations of why it is the major economic contributor that it is today. Many investors, real estate developers, and business owners enjoy the accessibility that commercial space for rent in Pasig provides.
Commercial Space for Rent: Pasig and Its Establishments
Deciding to lease a commercial space for rent in Pasig is one of the most lucrative choices when it comes to establishing a business location. As one of the most prominent economic districts in Metro Manila, the demand for commercial space in the city is always high. Buying an office building, retail space, or warehouse might not always be the best option for everyone as purchasing prices are usually set at a premium.
When going for a commercial space for rent in Pasig instead, one can begin setting up shop in the city with minimal delay. As one of the bigger cities in the Metro, its commercial property market is able to cater to a variety of industries.
Commercial space for rent in Pasig often comes in the form of high-rise office buildings, warehouses, retail spaces located on the ground floor, and many more. As the location of the eastern part of the Ortigas Central Business District, the city is hardly ever lacking in foot traffic as people from all over the capital find their way into the city.
Your Next Investment Is Here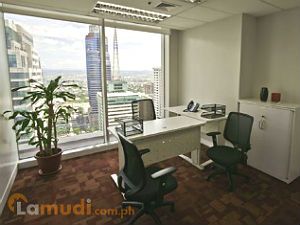 The current rate for a commercial space for rent in Pasig ranges from as little as PHP 16,000 per month to about PHP 2.1 million. The prices are dependent on the type of space being leased, where exactly in the city it is located, and how much floor area it provides.
Most of the city's office spaces are located in Ortigas, particularly along F. Ortigas Jr. Avenue (formerly Emerald Avenue) and Meralco Avenue. These two thoroughfares have most of Ortigas' prime office towers, most notably Orient Square, Taipan Place, and Jollibee Plaza. Compared to the Makati CBD and Bonifacio Global City, however, office rents in Ortigas are much lower, averaging PHP 450 per square meter per month.
The city also has many warehouses located especially along the Pinagbuhatan and Rosario. Rent in these areas can range from PHP 210,000 for a 1,200 square meter warehouse to PHP 64,000 for one that is 430 square meters in size.
As one of the most progressive component cities in Metro Manila, businessmen and entrepreneurs looking to lease a commercial space for rent in Pasig, be it an office space, a warehouse, a showroom, or retail space, will find plenty of properties to choose from. Because it is a rapidly growing and developing city, it offers so much opportunity to grow one's business while remaining affordable as compared to the other major centers in the region.