Making An Impeccable Choice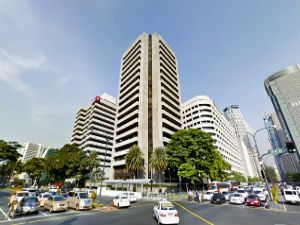 Makati is a city a of around half a million people, but during the day, its population almost quadruples. Why?
The city is known as the financial center of the Philippines, as well as one of the popular shopping hubs in the capital. Each day, millions of people come to the city to work, shop, and dine. As the headquarters of the Philippine Stock Exchange, Smart Communications Incorporated, and SM Development Corporation just to name a few top 100 companies, the city is equated with money. Being located here means that you as a business owner or as an employee are successful.
As mentioned, the city is also a major shopping hub. Majority of the high-end boutiques from Louis Vuitton to Prada can be found here, particularly in Greenbelt. At the other end of the spectrum, bargain shopping is just as easy in Makati when you go to places, such as Makati Cinema Square and The Landmark. This implies that no matter the budget or preference, this city has the market demand and supply for everything.
Metro Manila's Best Infrastructure
The transportation and telecommunication infrastructures in the city are some of the best in the country and in all of Asia, making it an ideal location to invest in an office space for rent. Makati is a convenient and well-connected city for businesses that are either starting or expanding.
There is the Metro Rail Transit, which has four stations in the city and connects the area to the rest of the capital. The Ninoy Aquino International Airport is only twenty minutes away by car for businesses welcoming visitors arriving by plane. The Metro Manila Skyway provides a direct connection to the city of Manila.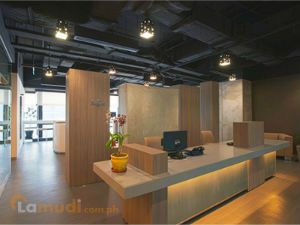 The telecommunications sector is also highly represented in the city and as such, the state of the telecommunication infrastructure here is well above the national averages. These aspects of the city make a Makati office space for rent an impeccable choice for small and large businesses alike.
Office for Rent in Makati
The city is divided into 33 barangays or neighborhoods. The Central Business District (CBD) of is primarily located within the neighborhoods of San Lorenzo, San Antonio, Bel-Air and Urdaneta. Office spaces for rent in Makati are at their most valuable in these locations, especially near the Ayala Triangle and the Makati Stock Exchange Building.
When it comes wealth and success, the Makati CBD is the premiere location in Metro Manila. However, office spaces are also found outside the district. Poblacion and La Paz are also important locations nearby where offices are readily available.