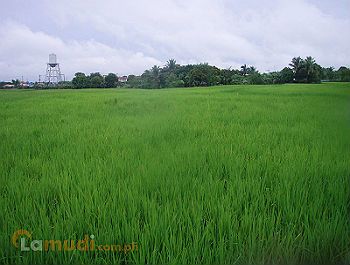 The Investment Capital of Southern Luzon
One of the six cities in the province of Laguna, Santa Rosa became the Investment Capital of the Philippines in 1994, when the government began providing incentives for companies located not less than 40 kilometers away from Metro Manila. This opened up a lot of investment opportunities for local and foreign entrepreneurs.The city immediately became widely known as the location of the manufacturing plants of companies like Coca-Cola and Toyota.
Strategically located along the South Luzon Expressway, the city is also popular stopover for people traveling to Tagaytay and Nasugbu during the weekends. It is a destination in itself because of Enchanted Kingdom, the most popular theme part in the Philippines.
As the richest city in Southern Luzon, its annual income surpasses Calamba City and Batangas City at PHP 2.3 billion (as of 2013). It has more than 60 financial institutions and three major shopping malls with numerous other commercial centers. The city is dubbed as the Makati of the South.
A Suburban Haven Outside the Capital
As the home of many commercial firms and industrial facilities, Santa Rosa is predominantly a suburban residential community, and is the location of several housing developments. The largest of these is the Paseo de Santa Rosa, a premier lifestyle center, which also happens to be the third largest mixed-use development in the entire province.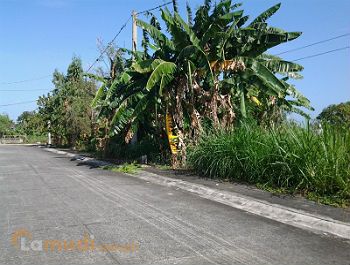 Having earned its cityhood in 2004, it has everything one would expect from a well-developed city. This includes educational institutions, healthcare facilities, and lifestyle locations. With the continuous expansion of Metro Manila, the city is now included in the Manila Built Up Area, furthering the overall development of the city and increasing its livability.
Lot for Sale: Sta Rosa Laguna's Finest
There is a diverse selection for those looking to buy land in Santa Rosa. It is one of the cities with the larger land distribution in the province making residential and commercial options numerous. Living up to its investment capital moniker, the city offers lots suitable for a variety of purposes.
There are a good number of residential lots in the city, including one in Pramana Residential Park. Measuring 180 square meters and priced at PHP 3.1 million, the lot is situated in a gated community that is within reasonable distance from key commercial centers and school districts.
Another notable property currently available is a commercial lot situated in Laguna de Bel Air. Currently valued at PHP 4.2 million, the 230 square meter land is suitable for a number of commercial businesses because it is situated mere minutes away from the Sta. Rosa Exit and Mamplasan Exit.