Choosing to Live in Laguna's Most Vibrant City
Often included in lists of the best and most competitive cities in the Philippines, Santa Rosa City in Laguna, despite its limited land area, is one of the best performing local economies in the CALABARZON Region. Anyone who wants to take advantage of the tremendous opportunities that the area has to offer will benefit from living in an apartment for rent in Santa Rosa, Laguna.
Founded in 1792 and named after Saint Rose of Lima, Sta. Rosa started as a barrio of Biñan. The town played a great role during the revolutionary period, even fighting under the leadership of Pio del Pilar during the Philippine–American War. The Second World War was no different as the town, though ravaged, maintained resilience from foreign control. After the war, Sta. Rosa began a long rebuilding process from a farm-powered economy in the 1950s to slow industrialization by the 1980s.
The entry of several local and multinational companies paved the way for the small town to redefine its major source of revenue. Its very scarce land resource would not possibly be enough to sustain an agricultural future, so investing in manufacturing was the best option. Now, the city is home to a slew of special economic zones and industrial parks that include the Laguna Technopark Inc., Greenfield Automotive Park, Toyota Special Economic Zone, Daystar Santa Rosa Industrial Park, Santa Rosa Commercial Complex, Meridian Industrial Complex, and Lakeside Evozone Nuvali.
Apart from the manufacturing facilities, Sta. Rosa also teems with commercial centers and financial institutions earning it the moniker Makati of the South. Major commercial and universal banks operate in the city as well, all of which total now to 68 branches. Shopping malls are abundant with SM City Sta Rosa, Robinson's Place Santa Rosa, Ayala Malls Solenad, Vista Mall Santa Rosa, and Walter Mart Santa Rosa among a few of them.
Infrastructure has also played (and still does) an important role in the city's growth. Traversed by the South Luzon Expressway (SLEX), travel from Sta. Rosa to the rest of the Laguna Province, the Batangas Province to the south, and Metro Manila in the north is always a breeze. The opening of the Santa Rosa–Tagaytay Road in the 1990s brought with it hordes of vacationers, which incited real estate and economic development along its path. Right now, the road is one of the most used thoroughfares in Southern Luzon, and the properties on both its sides have witnessed massive development in recent years. The most notable of which are Ayala Land's Nuvali, Cathay Land's South Forbes, Vista Land's Augusta Santa Rosa, and Greenfield's Greenfield City Santa Rosa. Thanks to these developments, it's easier than ever to find a condominium, house and lot, or apartment for rent in Santa Rosa, Laguna.
All these real estate projects feature subdivision developments that cater to every market segment, which makes them great areas to find a house or an apartment for rent in Sta. Rosa, Laguna. Add in the burgeoning industrial activities of the many economic zones and manufacturing parks, and Sta. Rosa promises a type of community living that is modern and wealthy.
Apartment for Rent: Sta. Rosa Laguna Living
When buying is not on the financial agenda for someone, an apartment for rent in Sta. Rosa, Laguna becomes a more affordable alternative. There are plenty of available apartments nowadays, be it a duplex in Avida Settings Nuvali, a unit in South Forbes' Stanford Suites and Golf View Terraces, or even a traditional row house in the city's Balibago area close to Enchanted Kingdom.
Nuvali
Ayala Land's massive Nuvali project is perhaps Sta. Rosa's most well-known real estate development. Within this grand estate are subdivisions or gated communities from Ayala Land's four subsidiaries: Ayala Land Premier, Alveo Land, Avida Land, and Amaia Land. The first two offer luxury and upscale properties within verdant and tree-lined estates, while the latter two offer more affordable options for an apartment for rent in Santa Rosa, Laguna.
South Forbes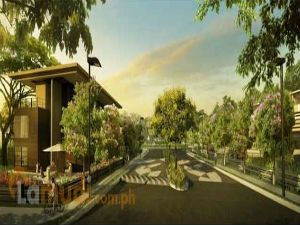 A master-planned golf and leisure community developed by Cathay Land, South Forbes makes it possible for people to own a home in a resort-themed estate, yet still be close to Metro Manila. It offers houses and apartments from grand villas to low-rise and low-density condos with spectacular views of the golf course.
Augusta Santa Rosa
One of Vista Land's themed communities, Augusta Santa Rosa, boasts of homes that feature quaint southern American architecture. This 15-hectare residential project is located within the larger Santa Elena development, and is perfect for young couples and starting families who want peace and quiet, but still be a short drive away from good schools, commercial centers, leisure areas, and business centers.
Finding an apartment for rent in Santa Rosa, Laguna is very much possible, especially for home-seekers who are looking for affordable properties in places close and very accessible from Metro Manila, but still far enough to afford them some peace and quiet.
Frequently Asked Questions
Is there a cheap apartment for rent in Santa Rosa, Laguna below 10k?
Yes, there are 19 cheap apartments for rent in Santa Rosa, Laguna below 10k. Some of these apartments can go as low as Php 3,000 a month.
Is there an apartment for rent in Santa Rosa, Laguna with air conditioning?
Yes, there are 7 apartments for rent in Santa Rosa, Laguna with air conditioning. Air conditioning can be a real life-saver during the hot summer months in the country.
Is there an apartment for rent in Santa Rosa, Laguna with more than 3 bedrooms?
Yes, there are 14 apartments for rent in Santa Rosa, Laguna with more than 3 bedrooms. These spacious apartments are ideal for growing families or if you want to split the cost of rent with several people.