Safe and Sound Living in Zamboanga City
Considered as "Asia's Latin City," "City of Flowers," and the "Sardine Capital of the Philippines," Zamboanga City indeed offers a growing industry and thriving community that is far safer than what most people think about the region.
Danger is not within the range of Zamboanga City, attested by a number of foreigners who have become residents of the city, such as the Korean nationals living in the Talisayan village. Being the third largest city in the Philippines in terms of land area, Zamboanga holds the distinction of being the sixth most populated city in the Philippines, which signifies that a lot of people opt to live and settle here permanently.
Geography, History, and Economy
Located outside the Philippines' typhoon belt, Zamboanga City rarely experiences strong weather disturbances. If you are looking for a place to find the house of your dreams that is shielded from powerful typhoons that frequent the country, then you should consider Zamboanga. The city also has a distinct Hispanic flavor, with Chavacano—a creole of Spanish and Visayan—widely spoken.
The city is also very accessible not just for your personal transportation but for your business transactions as well because it has its own Zamboanga International Airport and Zamboanga International Seaport. As a highly urbanized city, it offers a wide range of employment opportunities for its growing population.
It is also an important educational hub, being home to some of Mindanao's most respected universities and colleges, including the Ateneo de Zamboanga University, Western Mindanao University, Zamboanga State College of Marine Sciences and Technology, and many others.
Aside from the usual establishments and amenities highly urbanized cities offer, the city is home to an astonishing selection of tourist destinations, including 11 Islands, a group of islands in Barangay Panubigan that are as idyllic as they are stunning. Other attractions include Merloquet Falls, Fort Pilar, Mount Pulong Bato, Climaco Freedom Park, and Great Santa Cruz Island, which is known for its pink sand.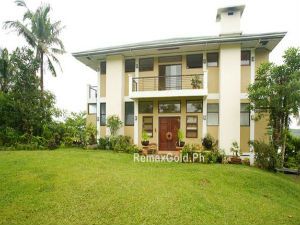 House for Rent: Zamboanga City Real Estate
If you are interested to live in such a wonderful city, then you will be pleased to know that there is a wide selection of houses for rent in Zamboanga City to choose from. Some of the country's well-known real estate developers have subdivision projects here, one of which is Filinvest Land, whose project Villa San Ignacio is located between Barangays Tumaga and Luyuhan. This project is near the Ateneo de Zamboanga University and Astoria Regency Convention Center, and offers single-attached houses, ranging in size from 40 to 56 square meters.
Another area where a Zamboanga City house for rent can be found is in Barangay Lunzuran, where newly built single-detached three-bedroom homes can be found. A typical house in this part of the City sits on a land measuring 220 square meters, and can be had between PHP 2.7 and PHP 3.2 million. These properties can then be turned into a house for rent, which can then generate passive rental income for the owner.