The Philippines steadily attracts local and international investors due to its abundance of high-return property investments, thriving tech-driven industries, and developing infrastructure.
Metro Manila is home to high-value properties, while nearby provinces are likely to have increasing property prices due to their proximity to urban centers.
Several factors influence residential and commercial property prices in the Philippines, such as location, size, age, and upgrades.
To maximize the returns from a real estate investment in the Philippines, consider the developer's reputation and seek help from professionals (a licensed broker and a lawyer) to smoothen the buying process.
Property for Sale in the Philippines: A Promising Investment for Long-Term Success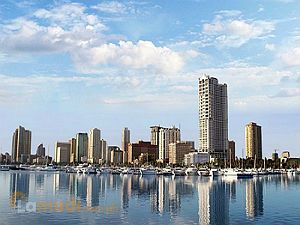 The Philippines is a strong competitor in the global property race. As a culturally rich country that balances agriculture and urbanization, the property market attracts both local and international investors. Because of the strong and steady growth of the economy and the country's young demographic, real estate remains a resilient market, and property for sale continues to be in demand.
The strengthening business process outsourcing (BPO) industry is a major driver of real estate developments in the country. Because the majority of the population can speak fluent English, the Philippines has become a favorite BPO and information technology destination. Many businesses are headquartered in megacities like Metro Manila, Metro Cebu, and Metro Davao, and this influx of investors has resulted in many commercial properties for sale.
These areas are also considered ultimate lifestyle locations where major retail establishments, top educational institutions, and world-class healthcare facilities are located. Migration to these metropolitan cities is in millions, with people coming from neighboring provinces and around the world. This has resulted in a greater demand for residential property for sale in the Philippines.
While houses and lots are still available in the market, major developers, such as Ayala Land Inc., SMDC, Megaworld Corporation, and RLC Residences, have been making huge investments in high-rises. A condo for sale has increasingly become the preference for young professionals and starting families. It's also worth noting that a large concentration of condo developments are located in Metro Manila, especially in Taguig, Makati, Mandaluyong, and Quezon City.
The best ownership opportunities are not only limited to the big cities, however. The Philippines is developing as a whole, and more places are turning into lucrative locations. Properties for sale in the Philippines, particularly in Cavite, Laguna, Batangas, Rizal, Bulacan, Pampanga, Tarlac, Bohol, Iloilo, and Palawan, will most likely increase in value in the coming years and become more profitable.
A Wealth of Options: Property for Sale in the Philippines
The price of a property for sale in the Philippines depends on its location, size, upgrades (if any), and age. You can also choose between a residential and commercial property for sale, depending on your needs. A residential property is used specifically for individuals and families to live in. You can also rent a residential property out for other people who need a place to stay, either short-term or long-term. Examples of residential properties for sale in the Philippines include townhouses, single-detached houses, condominium units, and duplexes. Residential lots for sale are likewise available for those planning to build their homes from the ground up.
Commercial properties are properties used for profit-generation or business activities. Buildings that house businesses, such as warehouses, shopping malls, hotels, and office buildings, are typical examples of commercial properties, but the term can also be used to describe lands and residential properties generating a profit. You may also choose to buy a lot zoned for commercial use and construct a commercial property on that piece of land.
Price Comparison for Property for Sale in the Philippines
Properties in Metro Manila and highly urbanized areas like Cebu City are typically more expensive than rural provinces. You can get a one-bedroom condominium unit for sale in Quezon City at Php 1.9M or a ten-bedroom home in Makati's exclusive Forbes Park subdivision for around Php 3B. Commercial properties in Makati start at Php 1.2M and can go as high as Php 200B for a 60,000-sqm commercial building.
Areas outside the metro are relatively more affordable, offering more spacious properties for less. A one-bedroom bungalow in Laguna goes for roughly Php 450,000, while a large 6-bedroom house may cost over Php 100M. Commercial property prices here range from Php 2.3M to Php 1.4B, depending on the size and exact location.
Provincial areas further away from Metro Manila have more affordable properties for sale. For instance, you'll find a two-bedroom house in Davao City costing around Php 500,000 and a one-hectare farm lot for less than Php 2M. Meanwhile, commercial buildings have a starting price of Php 5.5M.
Buying Property in the Philippines
Be it for personal or business purposes, purchasing a property for sale in the Philippines always involves much thought not only because it costs a lot of money, but also because of its potential returns. The terms of your purchase will vary depending on whether you are buying from a developer or an individual owner.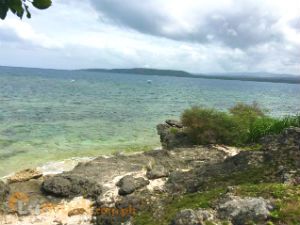 Buying from an Individual Owner
It is crucial to ensure the authenticity and legality of the Certificate of Title and other related documents when you buy a property for sale in the Philippines. Always begin your negotiations by validating the owner's legitimacy to avoid fraud cases. To foolproof your purchase from scams, ask for a copy of the Tax Declaration Documents and validate the ownership at the Registry of Deeds.
Buying from a Developer
Buying a property for sale in the Philippines from a developer will require you to check whether or not the mother title of the property is available. For pre-selling properties, the mother title would most likely be unavailable as the development is yet to be constructed. It would be wise to select a credible developer based on their reputation and the success of past projects.
You may also want to seek help from a licensed broker who could accommodate transaction concerns, as well as a lawyer who could explain the legal matters of the purchase.
Buying Foreclosed Properties
Foreclosures, of course, have their place in the real estate market, and they're worth considering for value-for-money deals. While they tend to be the most affordable property type out there, acquiring them doesn't come without hard work. These properties are sold "as-is," so look out for problems or future maintenance costs that may come with them.
Frequently Asked Questions
Are there any foreclosed properties for sale in the Philippines?
Yes, there are over thousands of foreclosed properties for sale in the Philippines. These properties provide a substantial return on your investment and are an affordable option if you're on a budget.
Are there any properties for sale in the Philippines below 2.5 mil?
Yes, you can find many properties for sale in the Philippines below 2.5M. You can find a budget-friendly property for your every need, whether that be a commercial lot or a condominium unit.
Are there any large properties for sale in the Philippines below 10M?
Yes, there are large properties for sale in the Philippines below 10M. These properties are relatively budget-friendly for their size, which is larger than 1,000 square meters.
Related Journals