Homes in One of Central Luzon's Most Underrated Cities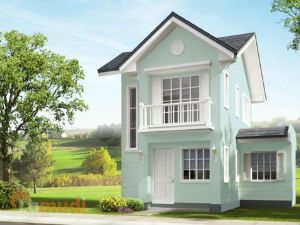 With its 76 barangays, the City of Tarlac, the capital and lone city of Tarlac Province, is a popular stop for bus commuters traveling from Metro Manila to Northern Luzon, particularly to the Ilocos Region, Baguio, and the rest of the Cordilleras. Considered as a first-class and highly urbanized city, it is Tarlac Province's major economic and business center. It is home to several large shopping malls, most notable of which include SM City Tarlac, Plaza Luisita Mall (now named Robinsons Luisita), and a CityMall in Barangay San Rafael, among many others. Thanks to its large population—close to 350,000 as of the 2015 census—Tarlac City is one of the province's most highly sought-after locations for people looking for houses and lots for sale.
Where to Find a House a Lot for Sale: Tarlac City Has Many
A number of local and national real estate developers have projects in Tarlac City. One of them is Filinvest Land, whose subdivision project Somerset Lane is located in Barangay Salapungan. Somerset Lane offers houses on land areas measuring between 40 and 100 square meters and boasts of American and Late Colonial designs. Its properties are priced between PhP 500,000 and PhP 3,500,000. This gated community also boasts of a number of exclusive amenities, including a basketball court, a swimming pool, and a clubhouse.
The second big developer with a subdivision project in Tarlac is Manny Villar's Camella. The project called Camella Tarlac in Barangay Maliwalo offers houses and lots for sale in Tarlac City that come in 19 different designs, ranging from two-storey single-detached villas to two-storey row-houses. These Camella homes can be had for between PhP 1,300,000 and PHP 6,100,000.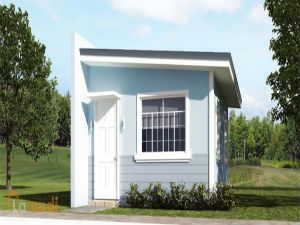 The third real estate player where a house and lot for sale in Tarlac City can be had is Hausland Prime Residences, a Pampanga-based developer with a focus on Central Luzon. Its project is called Casa Mia, and is located along MacArthur Highway in Barangay Burot. The development offers houses in three distinct designs, from a two-storey two-bedroom duplex unit measuring 48 square meters to a two-storey three-bedroom single-detached measuring 72 square meters.
Houses and lots for sale in Tarlac City are ideal for young families and empty nesters who want to experience a laid back lifestyle experience that is not too far away from the comforts of the urban jungle. If you prefer residential properties that are sold below the market price, you can go for foreclosed properties for sale in Tarlac.
Why Tarlac City Matters
Situated some 125 kilometers north of Metro Manila, Tarlac City is easily accessible via the North Luzon Expressway (NLEX) and the Subic–Clark–Tarlac Expressway (SCTex). In addition, Tarlac City will be very accessible from Baguio, the Ilocos Region, and the rest of the Cordilleras when the 88.85-kilometer Tarlac–Pangasinan–La Union Expressway (TPLEx) is finally completed. Even though Tarlac City can be considered a quiet and uneventful city, its economy is stably growing and its transportation infrastructures are rapidly improving. We are sure that the city will become a very exciting place in the years and decades to come.