Buying a Home in A Multilingual Province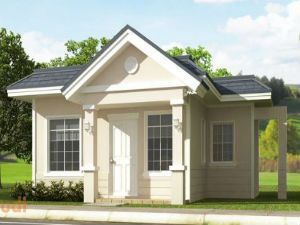 Considered as a multicultural and multilingual province, Tarlac is indeed a melting pot of sorts. The province in Central Luzon boasts of Pangasinense-, Tagalog-, Ilocano-, and Kapampangan-speaking communities. It is also known for its vast agricultural lands, most notably its farmlands that produce rice and sugarcane.
Situated some 125 kilometers north of Metro Manila, the province is easily accessible via the North Luzon Expressway (NLEX) and the Subic–Clark–Tarlac Expressway (SCTex) When completed, the Tarlac–Pangasinan–La Union Expressway (TPLEx) will make the commute to Baguio and to the rest of Northern Luzon much easier.
The province comprises 17 municipalities and one city—its capital and namesake Tarlac City. It is also economically important, being a chief source of rice and corn, and as one of the country's most important producers of sugarcane.
Why Tarlac Matters
Tarlac is one of those provinces that do not get much publicity and attention, especially among homebuyers, but this has been changing in recent years. With its transportation infrastructures rapidly developing, a stable agriculture-based economy, and a population growing at a rate of 1.35 percent (based on data from the Philippine Statistical Authority (PSA), the province is sure to be on every homebuyer's radar in the years to come.
It is not surprising that the province is getting the attention of big real estate developers who are unveiling residential and other subdivision projects—all of which are offering plenty of house and lots for sale in Tarlac.
House and Lot for Sale: Tarlac & Its Notable Projects
One of the developers with big projects in Tarlac is Filinvest Land. Its project Somerset Lane is located in Barangay Salupungan in Tarlac City, which offers house and lots on land areas measuring between 40 and 100 square meters. This gated community with houses that boast of American and Late Colonial designs, offers homes priced between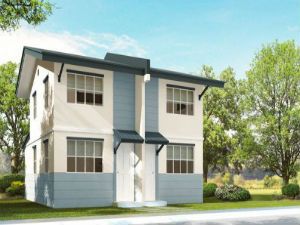 PHP 500,000 and PHP 3.5 million. Its residents will be afforded access to its exclusive amenities, including a basketball court, a swimming pool, and a clubhouse, among many others.
Another big developer with a noted subdivision project in Tarlac is Manny Villar's Camella. Its project called Camella Tarlac in Barangay Maliwalo also in Tarlac City offers houses that come in 19 different designs, ranging from two-storey single-detached villas to two-storey row-houses. This Tarlac house and lot for sale project of Camella can be had between PHP 1.05 million and PHP 7.1 million.
The third developer with a strong presence in the province is Ayala Land subsidiary, Amaia Land. This noted developer, which has a strong focus on the affordable and low-cost segment, has a project in Capas named Amaia Scapes Capas. This 21.5-hectare subdivision project offers 388 house units for sale with sizes ranging from 25 to 75 square meters, and can be had between PHP 720,000 and PHP 2 million depending on the size of the property. Buyers of houses in Amaia Scapes Capas will be afforded quick access to the Mount Pinatubo Crater Lake, which is one of Central Luzon's most popular tourist destinations.