Sun Valley Estates, Pre-selling Lots for Sale!
ANTIPOLO Bagong Nayon, Antipolo
Description
Sun Valley Estates - The Hidden Pond
Pre-selling Lots for Sale
Lot Area Starts at 370 sqm to 900+ sqm
price/sqm: 17,500, and 22,500 depending on the lot view and phase
+1000 per sqm for corner lots
Terms:
Cash = less 20% Discount
Outright Downpayment
            - Less: 10% Discount
            - 24% Downpayment
Reservation: 30,000
Installment: 24% Downpayment - 12 mos. to pay
"1st monthly serves as reservation fee"
Regular: 76% balance 3-5 years at 8% int. per annum
(Promo until Oct. 31 is 1st 2 years 0 Interest)
#Pre-sellingLotsForSale #businessopportunity #entrepreneur #invest #investing #investmentopportunity #investmentproperties #investmentproperty #investments #investor #investors #millionpesolisting #moneymaker #newbeginnings #passiveincome #properties #propertydeveloper #propertydevelopment #propertyinvestment #propertyinvestor #propertymarket #realestate #realestateagent #realestateinvestment #realestateinvestments #realestateinvestors #realestatemarketing #realestatesales #realtor
Details
Subdivision name
Sun Valley Estate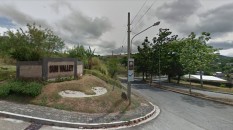 About the project
Sun Valley Estate: A Nature-Filled, Upscale Subdivision in Bagong Nayon, Antipolo
About Sun Valley Estates
Sun Valley Golf & Residential Estates, or simply Sun Valley Estate, is a 350-hectare nature-friendly, upscale development. This development was created with wellness, health, and good quality of life for the whole family in mind. Invest in...