Serviced Office for Lease in Mandaue
7th, JDN Building, P, Remedio st., Banilad, Mandaue City, Cebu, 6014 Banilad, Mandaue
Description
Square Meters: ~72 square meters
Exclusive 24/7 Managed Office Solution
# of seats: 39 Seats
JDN Square, 7th Floor
Best Internet in the Philippines
ISP Primary: RISE Fiber Line scales to 1GB up/down
Backup ISP: PLDT Fiber Line 600MB up/down
Inclusive: 
24/7 Aircon Usage - 1 total unit
PEZA Facility: Yes.
Security: On-Site Security
CCTV: On-Site CCTV
On-Site Training Room: Yes.
On-Site Pantry: Yes.
24/7 IT Support: Yes
Location: 7th, JDN Building, P, Remedio st., Banilad, Mandaue City, Cebu, 6014
Commercial property for rent in Banilad, Mandaue, Cebu
Details
Building name
JDN Square Residential Suites And IT Center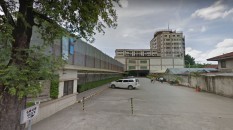 About the project
Commercial properties for rent in Banilad, Mandaue, Cebu
Given the high costs of starting and running a business, most companies choose to rent a Commercial space in Mandaue. Compared to a Commercial for sale, a lease allows a little more flexibility in budget, an important priority for businesses this 2022. The fast-changing trends in work and...
FIND PROPERTIES IN OTHER LOCATIONS