See the Scenic View of Metro Manila from Taytay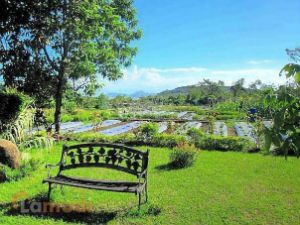 Those wanting to see the line where the sky meets the glorious landscape of Metro Manila can go to Taytay, a municipality in the province of Rizal. Buying a lot for sale in Taytay, Rizal allows one to live or work close to the National Capital Region, avoid the Metro's higher real estate prices, and at the same time enjoy a quieter life in the province.
Home to around 320,000 people, Taytay is one of the most populous municipalities in the Philippines, which includes other Rizal municipalities, Rodriguez and Cainta. It is politically subdivided into five barangays, with the community of San Juan being the biggest.
Many who work in Metro Manila often end up choosing to invest in a lot for sale in Taytay, whether for business, residential, or investment purposes to avoid the high costs of living or working in the capital, while at the same time enjoying the accessibility to the Metro's urban centers. The municipality can be reached from Manila by the C-6 Road which plies Parañaque, Muntinlupa, and Taguig on the south, Pasig on the east, and Quezon City on the west.
Taytay began as a settlement situated in proximity to Laguna de Bay. Centuries passed and in 1901, Taytay became part of the newly-formed province of Rizal. While Taytay's land is still predominantly agricultural, it is now transitioning into becoming a commercial and industrial center.
Taytay is probably best known for its quality ready-made clothes and dresses. Various pop-up shops and makeshift boutiques converge at Club Manila East Open Space to sell their stylish and posh ready-to-wear garments. Another plus point for the municipality is its woodworking craft. Popular are the intricate designs on furniture and other carved products. Taytay's flair in woodworking and its stylish clothing products have earned it the title, Garments and Woodworks Capital of the Philippines
Taytay is a wealthy municipality and was considered as the second richest municipality next to Cainta, which is also in Rizal. On average, it records a PHP 770 million revenue per quarter. Multinational firms like Wilcon Builders Big, SM Prime Holdings, Puregold Price Club, and Megaworld Constructions have set up branches or facilities in Taytay.
Lot for Sale: Taytay Rizal & Its Many Options
It would be close to impossible to try to acquire a plot of land in Metro Manila if you are restrained by a tight budget. The next best thing to do is to purchase an affordable lot for sale in Taytay, Rizal.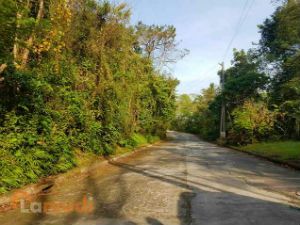 Because some parts of Taytay are elevated, home seekers often seek deals for a lot for sale in Taytay, Rizal in areas that have scenic views of Metro Manila and Laguna. One such area is San Juan, which is the location of a high-end residential project. Land in this area, which can span as much as 350 square meters, can be purchased for PHP 5.4 million.
Something more affordable would be a lot for sale in Taytay, Rizal in Filinvest Havila. A 200 square meter land, which has a view of the cityscape, can be yours for PHP 2.3 million.
There are also foreclosed lots for sale in Taytay. Expectedly, these are priced much cheaper than the regular lots in the market. For instance, small plots with a size of 175 square meters have a price tag of only PHP 560,000. Meanwhile, a massive land spanning 3,800 square meters can be purchased for a very affordable PHP 3.01 million.
Taytay, Rizal is a great place to live in and a viable place to make a property investment. The only consideration you have to take before purchasing a property in the municipality is your budget and space needs.
Frequently Asked Questions
Is there a commercial lot for sale in Taytay, Rizal?
Yes, there are 40 commercial lots for sale in Taytay, Rizal. These commercial lots can house any commercial structure, from hospitals to shopping malls.
Is there a residential lot for sale in Taytay, Rizal?
Yes, there are 168 residential lots for sale in Taytay, Rizal. If you want to build your own dream house in Taytay, then buying a residential lot is the way to go. You can also buy a profitable rental property to earn a substantial income.
Is there an affordable lot for sale in Taytay, Rizal below 2.5 mil?
Yes, there are 65 affordable lots for sale in Taytay, Rizal below 2.5 mil. These affordable lots are still quite sizeable and situated in prime locations.