Renting in Taytay Is Perfect for Starting Families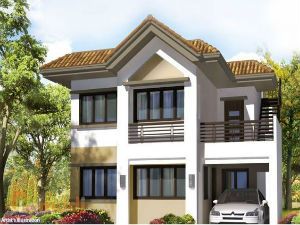 The municipality of Taytay, one of Rizal Province's 14 local government units (LGU), is perhaps not its largest, nor it is its most well-known. However, what it lacks in size, Taytay more than makes up for in economic importance. This first-class high-income town is actually dubbed as the "Woodworks and Garments Capital of the Philippines", and was named the second most competitive municipality in 2016 by the National Competitive Council.
Thanks to its proximity to Metro Manila—it borders Pasig and Taguig to the west—and the relative affordability of its real estate market, Taytay is one of the National Capital Region's bedroom communities. Thousands of its residents commute to the capital's business districts to work, shop, or do business. Indeed, it is not uncommon to see hundreds of UV Express vans—point-to-point commuter vans—ply EDSA, C5 Road, and Ortigas Avenue ferrying literally thousands of passengers from their homes in Taytay to their offices in Makati CBD, Ortigas Center, and Bonifacio Global City. Travel to Taytay is expected to become a lot easier soon, with the planned extension of the LRT-3 to Masinag and the development of the C6 Corridor, a network of road and bridges that will serve as Metro Manila's outermost beltway. When completed, C6 will connect Cavite, Rizal, and Bulacan.
Thus, it is no coincidence that Taytay is one of the most sought-after locations for people looking for properties, specifically houses for rent. The town boasts of plenty of real estate developments, including subdivisions, townhouse estates, and even mid-rise condos, many of which are perfect for starting families.
House for Rent: Taytay Rizal Properties
Where can you find a house for rent in Taytay, Rizal?
Many real estate developers are seeing the huge potential of Taytay, and that is why they are building big-ticket projects in the municipality. Among these developers is Filinvest Land, whose project Havila is one of the most searched online. This massive 300-hectare project in Taytay is composed of seven enclaves, each of which has its own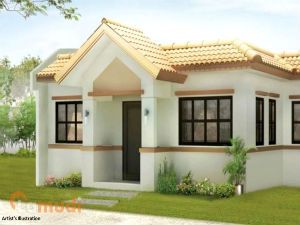 distinct character and target market. One of them is Amarilyo Crest, which offers single-detached modern-design houses with four bedrooms and four bathrooms, sitting on lots measuring 195 square meters. Also within Havila is Villa Montserrat, which offers more affordable houses. A typical one-storey single-detached house in Villa Montserrat has three bedrooms and three bathrooms with a floor area of approximately 83 square meters. Houses for rent in these Taytay developments have rates ranging from approximately PHP10,000 to PHP 20,000 per month.
Aside from big developers, Taytay is also home to a number of residential real estate projects built by smaller local players. One of them is Ferden Realty Development Corporation, which has residential projects in Summerfield Villas Subdivision in Barangay San Juan. A three-bedroom two-bathroom townhouse unit for sale in this gated community is being offered for PHP 2.085 million, and can be rented for approximately PHP 15,000 per month.
Indeed, Taytay is a place perfect for those who want to live close to Metro Manila, but are looking for affordable house for rent. As the transportation infrastructures around the Philippine capital continue to improve, the city will be one of those places that will see their real estate market, especially houses for rent, grow massively soon.