The Ecotown of San Mateo, Rizal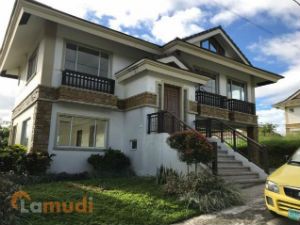 Diverging from the usual myth of a native having a hard time explaining to a foreign colonizer, San Mateo got its name not from a mere language barrier. It was said that sometime during the Spanish occupation, two Spanish scribes who established a settlement in the plains of San Mateo became so enchanted with the place that when one of them stood on the mound of a hill with a book on one hand and a quill on the other, his companion was very much struck with how much his pose resembled that of Saint Matthew that they decided to name the place "San Mateo."
Just a heartbeat away from Metro Manila, San Mateo is one of the municipalities of the green and lush province of Rizal. The municipality is a combination of valleys and foothills with a lot of spacious parks and tree-lined streets that make it a good training ground for cycling skills and techniques. Biking enthusiasts or people who just love to stroll around with their bike on a lazy Sunday will find the slopes of San Mateo a perfect spot to flex their muscles. The place is also ideal for a morning jog, a brisk walk, or the simple meditative activity of soothing oneself catching the damp early mist.
Living in a San Mateo, Rizal House and Lot for Sale
The cost of living in San Mateo, Rizal is more affordable than that of Metro Manila. The food is surprisingly much cheaper, services are too, and people get by with much lower expenses. In addition, San Mateo and neighboring towns and cities are home to numerous private and public elementary and secondary schools, so parents need not worry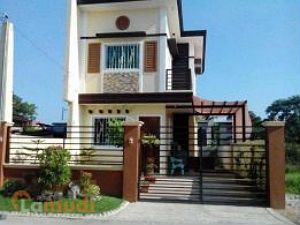 about their kids' education, which will be considerably cheaper compared to Metro Manila.
Owning a house and lot for sale in San Mateo, Rizal, can give one access to breathtaking panoramic views of its neighboring towns and cities. From its different high points, one can see Manila, the Bataan Peninsula, Tagaytay Ridge, and the Sierra Madre Mountain Range. There are many houses for sale, where the neighborhood is generally serene, rustic, and laidback. You will experience countryside living at its finest, and at the same time enjoy being just minutes away from the bustling and high-energy urban cities. Hospitals, commercial establishments like SM City San Mateo, financial institutions, wet markets, and old churches are also nearby to keep you company.
Also, one can work in Metro Manila and still go home to San Mateo with so much ease. A terminal in Gateway Mall in Cubao has a line of UV Express shuttle vans that transport passengers from Cubao to Fortune or Modesta Village in San Mateo. Residents who cannot afford private vehicles are provided an array of conveyances, such as public utility jeepneys, buses, tricycles, and pedicabs. The Marikina Auto Line Transport Corporation (MALTC) buses, for one, mainly operate in San Mateo, providing safe and hassle-free travel to passengers.