A Nearby Paradise of Heroic Heritage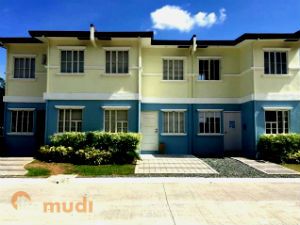 Although the Province of Rizal was only established in 1901, its roots date back to the 1500s when its earliest settlers established communities. At the onset of the 20th century, Rizal was officially created and as World War II broke out, its inhabitants bravely joined the guerilla movement and fought the Japanese.
Geographically, the province is bordered by some of the fastest developing places in the country, namely, Bulacan, Quezon, Laguna, and Metro Manila. It is practically at the center of the CALABARZON Region, making it an important industrial and business hub.
Despite being situated outside Metro Manila, Rizal is very accessible. The province is served by a number of important transportation infrastructures, including the LRT Line 2, which runs from downtown Manila to Santolan, Pasig, which is now being extended to run up to Masinag close to Antipolo; Ortigas Avenue heading to Taytay and Cainta; Marcos Highway for those heading to Antipolo; and the Batasan–San Mateo Road for those going to San Mateo and Montalban. The province's accessibility is further complemented by the various means of transportation, ranging from jeepneys, UV Express shuttle vans, taxis, and buses.
Rizal is not called a paradise for nothing. This province also boasts of cultural and recreational facilities that rival those found in more popular and touristic provinces. They include to name just a few, the Pinto Art Museum in Antipolo, the Regina Rosarii in Tanay, Avilon Zoo in Rodriguez, and perhaps the most famous of all, the Our Lady of Antipolo Shrine in Antipolo. To top it off, Rizal is one of the fastest growing economies in Southern Luzon.
Renting a Property in Rizal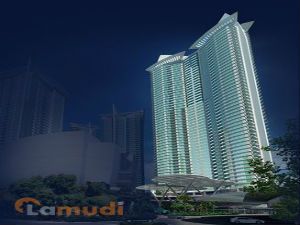 What better way to enjoy all that Rizal has to offer than renting? Renting is a flexible way to stay in one place without having to spend too much. As one of the fastest developing places in Southern Luzon, Rizal has been a place where property development happens at a very fast pace.
There is a wide range of properties for rent available in Rizal. For businesses, the province has many industrial and commercial real estate for rent, such as a 2,000 square meter warehouse for rent in Angono, Rizal, which is currently listed for PHP 400,000 per month. This high-ceiling property comes with an office area equipped with network cabling, and is situated within a secured area close to other warehouses.
If a residential property for rent is preferred, there are houses, townhouses, condos, and apartments for rent in Rizal, such as a three-bedroom, newly built duplexes in Cainta. These 100 square meter duplex apartments are close to major shopping malls and business districts, and are currently on offer for PHP 20,000 per month. Another residential property for rent available in Rizal is a semi-furnished three-bedroom house in San Mateo. This property sits on a 200 square meter lot, comes with a garage big enough for two cars, and is on offer for just PHP 16,000 per month.
Whether one is looking for a residential or commercial property for rent, Rizal is one of the best provinces to look in the CALABARZON Region.