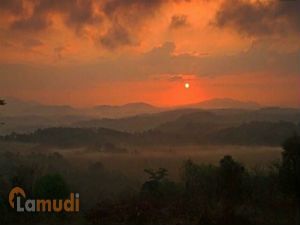 A Dazzling Place Rich with Opportunities
Named after the Philippine national hero, Dr. Jose Rizal, Rizal is a province close to Metro Manila. It shares the National Capital Region's eastern borders, specifically with the cities of Taguig, Pasig, Marikina, and Quezon City. Being a mountainous province, Rizal is blessed with a cool climate, making it a popular weekend destination for those who want to escape the heat and noise of Metro Manila. It also has a massive land area, which means there are plenty of places to discover, visit, and develop.
Traveling to Rizal from Metro Manila is fast and easy. One can take a number of busy roads and thoroughfares connecting the province to Quezon City, Marikina, and Pasig. The most popular of these roads is Marilaque or Marcos Highway, where travel to Rizal is fastest if one is coming from Marikina. The towns of Cainta and Taytay, on the other hand, are easily accessible via Ortigas Avenue, especially if one is coming from Pasig. The province's capital is Antipolo City, which is arguably the most populous and prominent.
Antipolo's high altitude affords onlookers a perfect nighttime view of the Metro Manila skyline. The bars and restaurants that dot Sumulong Highway are popular hangout spots, especially during the weekends, while the city also occasionally hosts sporting events, such as matches of the Philippine Basketball Association. Antipolo is also home to the venerated National Shrine of the Our Lady of Peace and Good Voyage, which is more commonly known as the Antipolo Church.
Outside the city, other popular Rizal destinations include Masungi Georeserve in Tanay; the colorful fiesta and art galleries of Angono; Pililia's wind farms; Montalban's Avilon Zoo; Club Manila East in Cainta.
Considering a Lot for Sale? Rizal Has Many
Recently, infrastructure was given priority by the Philippine government with the construction of the LRT-2 extension in Marcos Highway. Once finished, Rizal, specifically the city of Antipolo, will seem like an extension of Quezon City, and travel to this location from Cubao and downtown Manila will be faster and easier. This important infrastructure project is also expected to bring in further developments to the province, and this makes considering lots for sale in Rizal as early as now a sound investment decision as properties will surely increase in price by the time the station is operational.
It is no secret that due to its proximity to Metro Manila, Rizal is among the most developed provinces in the Philippines. Thanks to its large and stably growing population, real estate companies are building not just shopping malls and leisure centers, but also plenty of residential developments, including subdivisions, townhouse estates, and condo projects.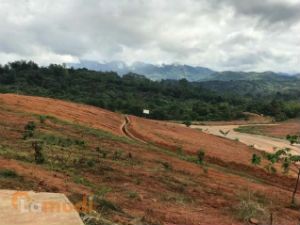 When it comes to the popularity and availability of a Rizal lot for sale, the city of Antipolo is perhaps the most searched for online. Various subdivisions and gated communities in Antipolo is where you can find plenty of lots for sale in Rizal. One of them is a 418 square meter residential lot situated in Sun Valley Estates in Inarawan. This property sits within a high-end resort-inspired community and is on offer for PhP 4,700,000.
For people with smaller budgets, a 400 square meter lot for sale in Palo Alto Leisure & Residential Estates, Baras is a better option. This property is on offer for PhP 2,690,000.
These properties are just two examples of what awaits buyers of lots for sale in Rizal province. The towns of Taytay and San Mateo are also great options, both of which boast plenty of gated communities and subdivisions from affordable and low-cost housing to high-end resort-inspired estates. Whichever property is chosen, the verdant surroundings, cool climate, and rapid development make Rizal a contender in the best places in the Philippines to buy land in.
2021 Average Price Data for a Lot for Sale in Rizal

City/Municipality
Median Price
(PHP)
Cardona
₱25,000,000
Jalajala
₱15,000,000
Taytay
₱4,377,000
San Mateo
₱3,600,000
Baras
₱2,370,000
Rodriguez
₱1,050,000
Binangonan
₱1,756,000
Cainta
₱4,502,000
Antipolo
₱5,929,000
Pililla
₱10,000,000
Angono
₱1,242,000
Morong
₱3,300,000
Tanay
₱96,175,000
Teresa
₱10,217,000
NOTE: Data is based on listings uploaded by real estate professionals in 2021.