The Idyllic Charm of the Historic Province of Rizal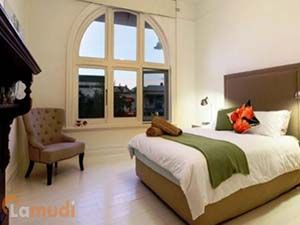 While the Province of Rizal, located directly east of Metro Manila and composed of 13 municipalities and one city (Antipolo), lost many of its towns when Metropolitan Manila was created in 1975 (indeed, all cities and towns of the National Capital Region, save for Manila, Pasay, Valenzuela, and Quezon City were all once part of Rizal Province), it did not lose much of its laidback and bucolic charm. On the contrary, the province has become a sort of go-to place for weekend getaways for weary urbanites of the metro—where else can you enjoy crisp, morning air but in Antipolo, which is just a few kilometers from Cubao, or experience that artistic vibe of Angono, which is close to Pasig via Ortigas Avenue Extension. For more rural experience, drive a little further east to Tanay, where the exciting Masungi Reserve awaits.
Hence, if you ask anyone who works in Metro Manila to identify a place where they are planning to find a house for rent, Rizal will always be one of their answers.
Where to Find a House for Rent in Rizal
Being close to Metro Manila, many property developers are building so many residential projects in Rizal to cater to the province's growing population (a large portion of which is a spillover from the metro itself). In Antipolo City, for instance, are so many subdivision developments or gated communities, including Camella Crestwood, Forest Ridge, and Park Hills Subdivision, among many others. Over at Cainta, there's Grand Monaco, Greenland Executive Village, and Filinvest East Homes, while in Taytay, there's Havila Taytay, Zuri Residences, and Amarilyo Crest. These projects are just some of those on offer in Rizal, and plenty more are in the pipeline.
What to Expect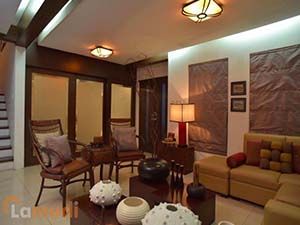 As Rizal offers so much gated subdivisions from where to find a house for rent, there is something in the province that fits one's budget. For instance, a three-bedroom, one-bathroom single-detached home in Greenland Village in San Mateo, Rizal, can be had for just PHP 11,000 per month. This location is conveniently close to Marikina and Cubao. On the other hand, a semi-furnished, three-bedroom, two-bathroom house in Modesta Village also in San Mateo can be had for PHP 16,000 per month. This property boasts a very spacious 300 square meters of living spaces, not to mention proximity to Concepcion, Marikina's urban core.
If a newly built townhouse is preferred, then look no further than Pines Executive Village in San Roque, Antipolo City. This property on offer at PHP 20,000 per month, boasts three bedrooms, two bathrooms, a balcony, a laundry area, an attic for storage or can be converted into an entertainment room, plus a covered garage. Conveniently located close to Eastwood City, SM City Marikina, and Cubao, this property is perfect for starting families looking for a spacious yet affordable home close to the metro.
Indeed, Rizal Province is not called one of Metro Manila's bedroom communities for nothing. The province's many subdivisions and gated communities offer houses for rent that are not only affordable but also spacious and conveniently located for families of virtually any budget.