Living in a City with a Laid-back Environment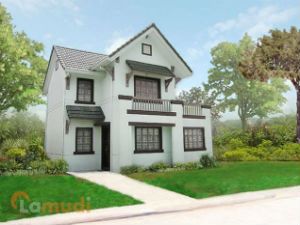 The emerging province of Rizal offers nature's natural beauty while it thrives to be a perfect setting for investments and business opportunities. As a province located just on the boundaries of eastern Metro Manila, Rizal is unique in that that it offers the comforts of city living while maintaining a countryside feel.
Just a stone's throw away from some of the major points in Metro Manila, Rizal is a convenient alternative to living within the greater Metro Manila region. It is common knowledge that properties in key cities in the National Capital Region are fairly high for most Filipinos. However, this should not hinder the dream of every Filipino to live a home that they can truly call their own. Thus, viable locations like Rizal and other parts of the CALABARZON region were developed to offer value-for-money homes for smart Filipino investors and homebuyers.
More than affordable housing options, the province is likewise a smart hub to start a business. Its major cities and towns, such as Taytay, Cainta, Antipolo, and Angono, are rapidly growing both in population and economic size. However, despite the abundance, Rizal has still not reached its full potential. The province still has plenty of other municipalities that can grow, develop and even rival the local economies of cities in Metro Manila. With appropriate long-term planning, Rizal can still reach greater heights.
A Thriving Leisure and Tourism Hub
A would-be homebuyer will enjoy Rizal Province's unparalleled natural beauty without the need to travel to far-flung areas. If you live in the province, you can easily plan your weekends with family and friends, and head to some of the province's famous tourist spots.
Trekkers, for instance, can try various traverses in Rizal's mountainous, such as Mount Daraitan and Tinipak River, Mount Pamitinan, Mount Binacayan, and Mount Hapunang Bano. Rizal is also a good choice for summer outings as some of the most popular swimming destinations can be found here like Daranak Falls, while Antipolo is home to many resorts perfect for weekend holidays.
The province is also well-known for its churches and pilgrimage sites. One example is the Our Lady of Antipolo Shrine, a popular destination for pilgrims, especially during Holy Week. The newest and most visited tourist destination in Rizal today is the Masungi Georeserve in Baras—a conservation area and adventure park quite well known for its giant hammock and rock formation.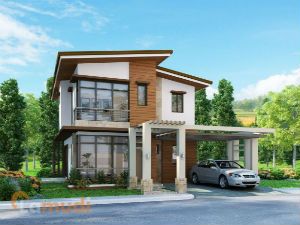 House and Lot for Sale: Rizal & Reasons to Live Here
The above reasons, and more, are enough to entice even cynics to decide on relocating to Rizal.Given the buoyant real estate market, there are plenty of property choices, most notably a house and lots for sale in Rizal.
Real estate developers, both the small players and the large ones, have projects in Rizal. Most notable of them is Camella, which has four ongoing subdivision projects in the province, namely Camella Crestwood and Camella Sierra Metro East in Antipolo, and Camella Rizal and Camella Meadows East Ridge in Binangonan. These projects all offer houses for sale, ranging from PHP 1.1 million to PHP 6.2 million.
Another real estate developer with a strong presence in the province is Federal Land, which has several subdivision projects in Rizal, including Banyan Crest and Banyan Ridge, both of which are within the larger Timberland Heights project in San Mateo; and Amarilyo Crest in Taytay, and Anila Park in Angono. All of these projects have available houses for sale in Rizal ranging from 39 to 800 square meters.