Rizal Province's Gateway to Metro Manila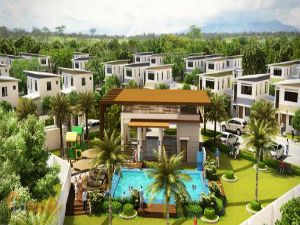 Cainta is a location outside of Metro Manila with immediate access to the National Capital Region. Home seekers trying to avoid the skyrocketing costs of living in the Metro flock to the neighboring municipality to secure house and lot deals that are favourable to the budget.
According to the 2015 Census, this municipality in the Rizal province is home to around 322,000 people, making it the second most populated municipality in the country. It also ranks amongst the richest municipalities in the Philippines, with a PHP 1.3 billion income.
Cainta is also one of the more progressive municipalities in the nation. In 2016, it was awarded as the Most Competitive Municipality by the National Competitiveness Council due to its robust infrastructure, government efficiency, and economic dynamism.
Its geography perhaps contributes to why the municipality thrives. It is immediately adjacent to two cities in Metro Manila: Marikina City to the north and Pasig City to the west. Travelling along Marcos Highway and Ortigas Avenue Extension, making it to and from Metro Manila is relatively convenient.
The Cainta economy is very vibrant with several commercial and industrial firms established in the area. Based on its local government's Commission on Audit Report in 2010, Cainta was the richest municipality in the country in terms of income revenue growth. This continues to make the town a point of interest for businesses wanting to have access to the Metro without paying as high a cost for properties.
Some of the manufacturing firms that are headquartered in the municipality are Mitsubishi Motors Philippines, Monde M.Y. San Corporation, BF Construction Philippines, Motortrade Philippines, Cathay Pacific Steel Corporation, and Fortune Tobacco Corporation.
Cainta is also known for its native delicacies which date back to the 15th century, when treats and desserts became the town's main source of revenue. One can name it and find it in Cainta from suman, latik, bibingka to coconut jam. It has been known as the Bibingka Capital of the Philippines after it baked the biggest rice cake in the country.
Opting for a Cainta House and Lot for Sale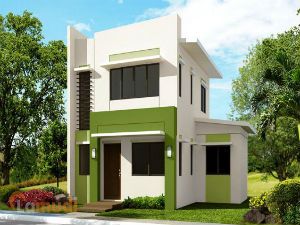 Those looking to buy a house and lot in Cainta, Rizal should look to prepare as little as PHP 2.8 million for their investment. With that amount, one can already get a decent two-bedroom house in Birmingham Springfield. A benefit of living in this residential subdivision is its proximity to Ortigas Center. Without traffic, you reach the business district of Ortigas in as fast as 15 minutes. The subdivision is located in Gen. Ricarte St., opposite the street of the Valley Golf along Ortigas Ave. Extension.
For those requiring a larger living space, there is a three-bedroom house in Cainta Green Land. This can be purchased for only PHP 3.5 million. Another is the three-bedroom townhouse in East Forbes Mansion. Surrounded by an American-inspired community, the house sells for PHP 4.1 million.
There are also foreclosed properties, which home seekers can look to buy. These houses are on bigger plots of land, at least 200 square meters. Prices for such properties start at PHP 3.2 million. 
There is indeed a middle ground between cost and location, and choosing a house for sale in Cainta, Rizal allows for such a balance, where one can live near Metro Manila, but not have to spend as much on real estate as one would if buying in the National Capital Region.