A Fresh Escape Near the Metro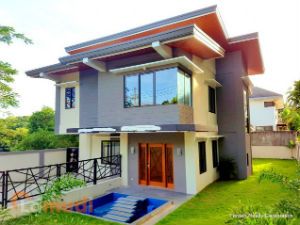 After a busy day at work, a refreshing respite away from the hustle and bustle of the city is a welcoming end to one's daily routine. To be able to provide this convenience to many Filipinos, a lot of real estate players are now gearing their developments in various laidback provinces located just on the outskirts of Metro Manila.
Emerging locations such as Cavite, Rizal, and Laguna are now offering competitively priced and carefully planned residential subdivisions outside the National Capital Region. Rizal, one of the preferred provinces to be a residential haven for Filipinos, has a lot to offer.
Rizal is one of the provinces in the CALABARZON Region. It is located just in the boundaries east of Metro Manila and boasts of accessibility and ease of commute. Major highways and thoroughfares such as Ortigas Avenue, C5 Road, Marcos Highway, C6 Road, and the Batasan–San Mateo Road can be taken to go in and out of the province and its major cities and towns.
Aside from the network of roads, commuting is also effortless as a number of jeepneys, FXs, taxis, and city buses lines can be taken straight to Rizal Province. Not for long, it will also be easily reached through the extension of the LRT Line 2 from Santolan Station to Masinag Junction in Antipolo, which is one of the major cities inside Rizal.
Invest in a Property for Sale in Rizal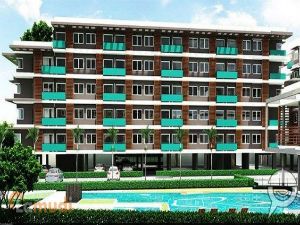 Numerous key real estate players have recognized the potential of Rizal's strategic location, and this has paved the way for the province to emerge as a location of choice among Filipino homebuyers. In addition, many house-hunters choose a property, typically a house and lot for sale in Rizal, not just because of its good location, but also because of the many advantages that comes with living in the province. Below are just a few of them.
Tourism Hotspot
Live right next to various scenic spots when you choose to invest in Rizal. Be near exciting destinations, such as the Avilon Zoo in Rodriguez, the Regina Rosarii, Mount Draitan and Tinipak River in Tanay, the Pinto Art Museum in Antipolo, and many other must-see places in the province.
Laid-Back and Refreshing Lifestyle
Enjoy Rizal's cool climate brought by its wonderful topography. Natural wonders such as caves, mountains, marble mines, and natural bodies of water surround the province exuding a delightful and serene lifestyle to its residents.
Progressive and Thriving
Rizal might be called a province, but its flourishing economy suggests otherwise. Hospitals, banks and other financial institutions, malls, and retail and commercial centers are widely available in the province. Bask in the countryside ambiance of Rizal while enjoying the benefits of a complete and urbanized development.
Exceptional Real Estate Offering
Properties for sale in Rizal can cater to every need. A townhouses, an apartment, or a house and lot for sale in Rizal would be big enough to accommodate small and growing families. Even homes that are overlooking sceneries can be enjoyed and are available to investors. The available developments can also open business opportunities to smart venturers. Resorts, transient and pension houses, and vacation homes are just some of the lucrative ideas one can start in a Rizal investment.