Residing in One of the Greater Manila Area's Rising Cities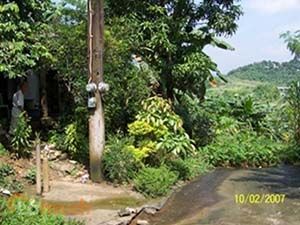 Located 26 kilometers east of Metro Manila, the city of Antipolo primarily serves as the capital of the province of Rizal. With its imposing churches and cathedrals housing the relics and images of venerated saints, it is known as the "Pilgrimage Capital of the Philippines." The city's high elevation gives it magnificent views of the metropolis, especially at night time. Antipolo is also a popular destination for food-lovers, as restaurants in the city serve many local delicacies, and of course, locally produced mangoes, sticky rice puddings, and cashews.
One of the headquarters of the Revolutionary Government who fought against the Spanish colonial rule, Antipolo City is now a residential enclave for many of Metro Manila's workforce, thanks greatly in part to the city's 456 subdivisions providing numerous residential options. The city, as a matter of fact, offers one of the most extensive real estate selections in the entire country, which fuels its continued growth as an industrial, commercial, and financial hub included in the Greater Manila Area.
Foreclosed Houses and Lots for Sale in Antipolo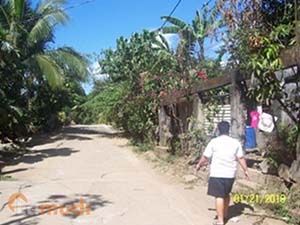 Another key benefit to living or investing in city is that its properties have so far remained comparatively more affordable than that of Metro Manila. Among the options in the market are foreclosed houses and lots for sale in Antipolo, which allows for further affordability for property buyers.
Currently listed for sale are a number of foreclosures under My Saving Grace Realty & Development Corporation, such as a property in the city's Mayamot area, with a land size of 605 sqm, and a price of PHP 2,087,250. Another property in the same location features a land size of 440 sqm, and can be acquired for PHP 1,366,200.
The Mayamot area in Antipolo also has properties priced under PHP 1 million, but still feature significant amounts of land area. Among these is a 766-sqm lot priced currently priced at PHP 880,900, and another 551-sqm lot on the market for only PHP 633,650.
Among private financial institutions, Banco De Oro offers a number of foreclosed houses and lots in Antipolo. These include one property with a floor area of 620 sqm and a land size of 265 sqm, all priced at PHP 6,500,000. Another is a home with a floor area of 68 sqm and a land size of 121 sqm, this time priced at for PHP 2,344,200.
Also currently for sale in Antipolo is a property located in Lot 21, Block 7, Cottonwoods Drive, Cottonwoods Heights in Barangay San Luis. The home has a floor area of 275 sqm and a total land size of 200 sqm, and is currently listed for PHP 7,500,000. Another property in the San Luis area is for sale, this time with a floor area of 59 sqm and a land size of 50 sqm, and a price of PHP 1,500,000. Also being sold in the same neighborhood is a house with a floor area of 30 sqm and a land size of 205 sqm. It is listed for only PHP 877,000.