When You Live in A City of Progress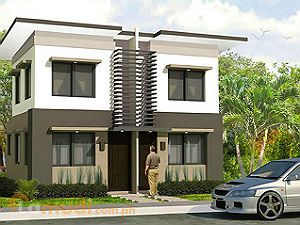 Formerly a municipality, Antipolo was converted into a full-fledged city in 1998. This paved the way for more growth and success, and this instilled the drive for the city to push even further. Taking advantage of its strategic location and proximity to Metro Manila, the city is establishing itself as a sought-after residential area, especially for apartments for rent, In Antipolo, one is assured that there are enough business and commercial spots for the needs of its residents. The city dreams of becoming a major business district in the future.
To fulfill its aim, the city's local government continues to formulate ways and plans to stimulate economic growth. As a result, progress is seen year after year. Likewise, more and more investors are putting up their businesses in the city, and this includes residential real estate developers.
In 2010, the city finished updating its Comprehensive Land Use Plan (CLUP) for the period of 2010–2020, and its Comprehensive Development Plan for the period of 2010–2013. These strategies are geared toward the realization and accomplishment of the city's vision to be the "Pilgrimage City at the Eastern Growth Corridor with Globally Competitive Economy."
For this reason, the city expects its number of residents to shoot up. To say that Antipolo is a livable city is an understatement. Its cool climate, exciting tourist spots, great foodie destinations, palatable homegrown products, perfect panoramic view of Metro Manila, value-for-money real estate, and thriving business sector are just some of the reasons why living in an apartment for rent in Antipolo is such an enticing idea.
Apartment for Rent: Antipolo Is A Wise Choice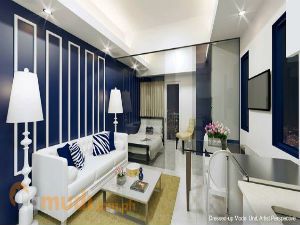 An Antipolo apartment for rent is a fine choice if you are looking for a temporary home near the National Capital Region (NCR). The easy commute to and from Metro Manila is a big relief for employees who just want to have a good night rest as soon as possible.
On the other hand, the biggest achievement of living in the city can be maximized during weekends. Planning a quick getaway to its various parts and the neighboring towns of Rizal is now an easy feat. You can easily gain access to various indoor and outdoor activities, all of which are within budget.
What is even better is that you are able to get an apartment for rent in Antipolo that has a view overlooking the mountains and the capital just beyond. By simply looking outside your window with a cup of coffee in hand, you will surely be rejuvenated before returning to the daily grind and the corporate jungle.
All in all, Antipolo is a location of choice for house-hunters as it is modern and progressive, but still exudes a peaceful and unruffled way of life.