An Artistic and Historic Town in Rizal Province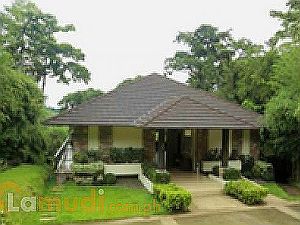 Angono, a town in Rizal situated some 30 kilometers east of downtown Manila, is one of those places where people consider to be almost part of Metro Manila, being usually regarded as part of the National Capital Region's urban agglomeration. In spite of its proximity to the capital, the town still offers a tranquil and somewhat provincial ambiance.
First starting as a pueblo of Taytay before becoming an independent town in 1938, Angono's culture and traditions over the years have been well preserved. The town was home to two National Artists, Carlos "Botong" Francisco (visual arts) and Lucio San Pedro (music), as well as a number of contemporary artists, including Nemi Miranda, Jose Blanco of the famed Blanco family, and Perdigon Vocalan, among many others.
As though these artists' artistic flair was rubbed onto Angono, the town's festivals are extra colorful and special as well. Foremost of which include the Higantes Festival, Bisperas Mayores, Viva Cristo Rey, Salubong, and Parehadora. Many people from as far away as Metro Manila, Bulacan, and Laguna visit and partake in these festivities.
House and Lot for Sale: Angono Rizal Is Quiet yet Exciting
There is something about Angono's locale that makes living here quite irresistible to many. The town's population has been steadily growing at around 1.91 percent per year since 2010, while plenty of real estate developers, local and national, are taking notice of the town and building residential projects. Most notable of these developers is Filinvest Land, whose project Havila is shared with Taytay and Antipolo City. This 300-hectare development comprises seven individual residential projects, all of which offer house and lots for sale. One of these projects is Villa Monserrat, which offers a house and lot for sale in Angono, Rizal that comes in six different models, ranging in size from 50 square meters to 155.2 square meters. Another development within Havila is Mission Hills Sta. Sofia, which offers single-detached homes ranging in size from 82 square meters to 137 square meters.
Another project where a house sale in Angono, Rizal can be had is Camella Crestwood. Accessible via the Ortigas Avenue Extension, Sumulong Highway, and the C-6 Road, this project developed by Manny Villar's Vista Land offers duplex, single-detached homes, and townhouse units ranging in price from PHP 1.2 million to PHP 6.2 million.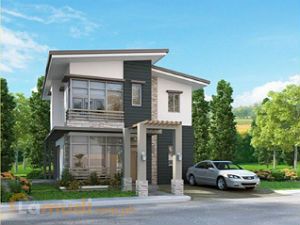 However, this does not mean that an Angono, Rizal house and lot for sale only comes from big developers. The town also offers a multitude of ready-for-occupancy (RFO) homes, ranging from row-house or townhouse units to stand-alone houses to even foreclosures.
An example is a row of affordable townhouses situated in Brgy. San Roque. Each 51 square meter unit has two bedrooms, one bathroom, and a garage for one car with an asking price of PHP 1.75 million. Another property for sale in Angono is a row of townhouses in Brgy. San Vicente listed for PHP 2.17 million. Each unit has three bedrooms, one bathroom, and a parking space for one car.
If a single-detached home is preferred, a four-bedroom house and lot for sale in Eastborough Place by Datem Homes is highly recommended. Sitting on a 385 square meter lot, this property offers great views of Laguna de Bay. The village itself is complete with topnotch amenities, including a clubhouse, a playground for children, a basketball court and a tennis court, and walking, jogging, and biking paths, making this property perfect for newlywed couples or starting families.