From a Barrio to a Highly Urbanized City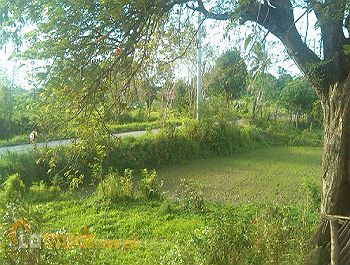 The city of Lucena started out as a mere barrio. It was then only part of a town called Tayabas that eventually became the Quezon Province. With the changes that occurred, the city became its capital.
As one of only two cities in Quezon, Lucena serves as the center for industrial and commercial activities in the province. It has been a city for quite some time now, first being named a chartered city in 1961, then officially inaugurated a little over a year later. In 1991, it became recognized as a Highly Urbanized City. It is considered as first-class in terms of income classification.
The city is also the center of the province both economically and geographically. Its sea port is constantly busy handling goods and passengers who come as far as the Marinduque and Masbate islands. Its oil refineries process copra and other coconut products from neighboring towns, such as Lucban, Tayabas City, and Pagbilao.
Making a Living
The most common source of livelihood in Lucena is to be part of the industrial and manufacturing industry. The city is the current home of 196 industrial establishments, including factories and warehouses for companies like the San Miguel Brewery, Nestlé Philippines, and Toyota Philippines.
Agriculture also plays a large role in the city's economy, particularly the production of coconut and coconut-based products. Alternatively known as the Cocopalm City of the South, it is situated in a midst of coconut plantations that produce cooking oil, soap, lard, margarine, and coconut oil-based medicinal products.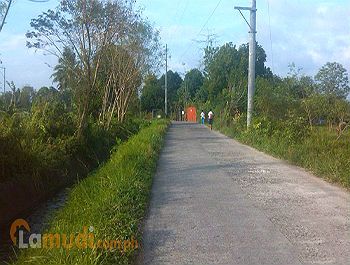 Lot for Sale in Lucena City Quezon
Lucena has grown into a major urban community situated in an agricultural economy. This is evident in its property market, as most of the land available are suited for agriculture use. Naturally, as a developing urbanity, there are also many suitable for residential and commercial use. Some were actually previously agricultural lots that have been repurposed for residential developments, as evidenced by the numerous residential subdivisions and estates launched by both local and national real estate developers.
For those looking to buy land in the city, notable properties include a commercial lot adjacent to Heaven's Memorial Garden. With a total area of 18,266 square meters, it is currently priced at PHP 7.306 million, providing great value and potential to its future owner.
Another popular property is a 249 square meter lot in Puerto Del Mar, one of the city's many subdivisions. Currently priced at only PHP 623,000, it provides the owner land suitable for a modest-sized home in a community that is secure and is relatively easy to go to and from key commercial districts.