A Palmed Paradise & the Cocopalm City of the South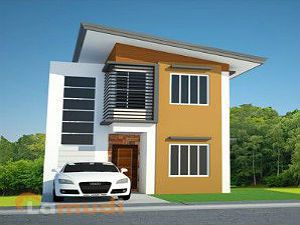 Before Lucena came to be an urbanized city that we now know, it was but a small barrio in the then Tayabas Province, and was formerly known as "Cotta" ("kuta" in Tagalog). According to Spanish records, the city's old name can be traced back to the existence of cottas or strong forts along its coast that natives used to protect their territory against the attack of Muslim pirates. The eventual defeat of Moro pirates afforded the growth of Lucena, and over time, came to flourish as the capital of the Tayabas Province, which is now better known as Quezon Province.
Lucena prides itself for its very own delicious pancit (stir-friend noodles) delicacy, the pancit chami—a sweet and spicy thick noodle dish that can be cooked in different variations and presentations. Along with pancit chami is the smoked fish or tinapa, which is listed as Lucena's top commodity according to Department of Trade and Industry.
Blessed with a wide expanse of coconut lands and plantations, Lucena City is known best for its coconut products as coconut is its main crop. A variety of bankable agro-industrial products derived from coconuts are produced in bulk all year round like shredded coconut, coconut sap vinegar (sukang tuba), coconut flour, coconut cream, coconut oil-based skin products, coconut milk, coconut husk, and the Filipino version of vodka, lambanog. As such, it is no surprise that money-making ventures like coconut oil mills flocked to Lucena. Most of them are big companies like JnJ Oil, Vegetable Lard, Miyami Cooking Oil, Monaco Oil, Tantuco Industries, and Exora Cooking Oil.
One hundred and thirty-six kilometers away from Metro Manila, Lucena City can be reached by an approximately two or three hours drive via the Maharlika Highway. The opening of the Quezon Ecotourism Road also made travel from Lucena City to San Juan, Batangas much faster and easier. When completed, the city will benefit immensely from the planned expressway that will connect the South Luzon Expressway to the Bicol Region.
Commercial establishments like SM City Lucena, Pacific Mall Lucena, SM Savemore Agora, Super Metro Lucena, and many more are already built in Lucena to entertain and cater to the local dwellers and tourists alike.  Big factories and warehouses are also located in Lucena like the San Miguel Brewery, Coca-Cola Bottlers Philippines, PepsiCo Philippines, Inc., Asia Brewery, Inc., Nestle Philippines, and Ginebra San Miguel, Inc.
Numerous top-ranked quality educational institutions are also in Lucena City. Growing families can enroll their children in schools like: ABE International College of Business and Economics along Quezon Avenue, Philtech Institute of Arts and Technology Inc. (PIAT), Manuel S. Enverga University Foundation, City College of Lucena along the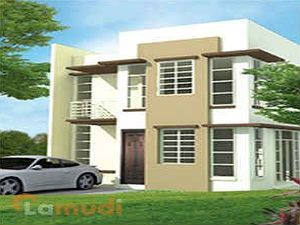 Maharlika Highway, Columbus College-Lucena, Sacred Heart College (the oldest Catholic school in Quezon Province), Maryhill College, and Holy Rosary Catholic School.
House and Lot for Sale: Lucena City Is Thriving
With a thriving industrial and agricultural economy plus developed commercial lands, living in Lucena City can be a refreshing experience with an avalanche of opportunities for business ventures and countryside leisure. Finding a house for sale in Lucena City, one that is worthy of your hard-earned savings, are abound and are offered at affordable rates. Charming neighborhoods styled in iconic heritage structure awaits you.
Among the places where a house and lot for sale in Lucena City can be had include, Citta Grande Subdivision in Barangay Ilayang Iyam, The Metropolis Lucena in Barangay Ibabang Dupay, and Amaia Scapes Lucena in Barangay Isabang. A typical house with four bedrooms in Metropolis Lucena has an asking price of approximately PHP 2.6 million, while homes in Amaia Scapes Lucena are much affordable at PHP 690,000 to PHP 1.25 million.