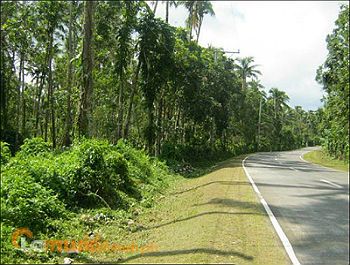 The Municipality on the Slopes of Mount Banahaw
Mainly an agricultural town, the municipality of Lucban is recognized for being the location of the yearly feast of San Isidro Labrador. Otherwise known as St. Isidore the Laborer, he is the patron saint of farmers, and naturally, that of the municipality. While the celebration takes place across four towns in Quezon Province, it is the Pahiyas of Lucban that is most well-known.
Also recognized as the Summer Capital of Quezon, the municipality is situated at the foot of Mount Banahaw, an active volcano and rather popular tourist destination in the province. It is also only 21 kilometers away from Lucena City, the capital city of the province. This means that any modern conveniences not located directly in the municipality are still nearby.
A Religious and Tourist Destination
Like most of the Quezon Province, Lucban is considered as a religious destination. Apart from being known to celebrate St. Isidore the Laborer, the municipality is also the location of St. Louis de Toulouse Church, which actually holds an image of the patron saint of farmers.
While the municipality is more of a tourist destination, it is also a suitable place to live in for those who prefer to be away from the hussle and bussle of big cities. The municipality is situated near locales that can provide countless urban conveniences, and in itself is home to a number of educational institutions, particularly several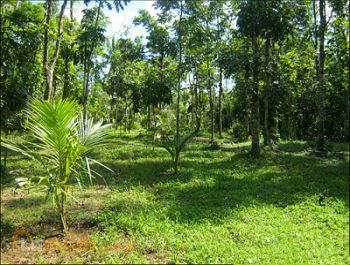 elementary schools and secondary schools. Its sole tertiary school is the Southern Luzon State University, of the country's top state universities.
Lot for Sale: Lucban Quezon Is Developing
There are many good options for those seeking a Lucban Quezon lot for sale. As a place deeply rooted in agriculture, the municipality offers a variety of properties that are suited for farming. Its natural surroundings are green and lush with plantation. Its residential districts are quiet and relaxed.
There are plenty of land suitable for building houses. A notable plot of land currently listed includes a residential property that measures 330 square meters, and is currently priced at only PHP 108,900. It is located in one of the municipality's most popular subdivisions and is mere minutes away from the public market, the town's centuries-old church, and the university.
Another one is a farm lot less than a kilometer from the main highway. It is also close to the Southern Luzon State University. Measuring 513 square meters and currently valued at PHP 359,100, it would be an ideal place for a vacation home.