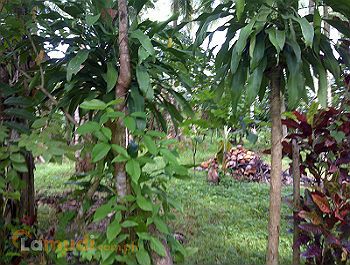 The Province Named After a Former President
Sometimes confused or associated with the city in Metro Manila bearing the same name, Quezon Province was known as Tayabas before being named after the country's second president. One of the provinces comprising the CALABARZON region, it is the location of several notable beaches due to its size and long coastline. Many online publications are focusing on the province due to some "undiscovered" beaches. These include the white-sand cove of Borawan in the municipality of Padre Burgos, the unspoiled island of Cagbalete in Mauban, Salibungot, a beach on the remote island of Jomalig, and Minsawa, which is in the municipality of Burdeos.
Apart from its numerous tropical locations, the province is also widely recognized for being the Philippines' leading producer of coconut-based products like coconut oil and copra. While a large portion of its landscape is occupied by these plantations, the province also produces other major crops, such as rice, corn, and coffee.
A Laidback Urban Lifestyle
While laidback rural living is what most commonly comes to mind when one thinks of Quezon Province, it is also suitable for those looking to live an urban lifestyle. Lucena City, the province's capital and center of commerce and tourism, is where one can most enjoy many modern conveniences. Other popular places are Lucban, Sariaya, Pagbilao, and Candelaria.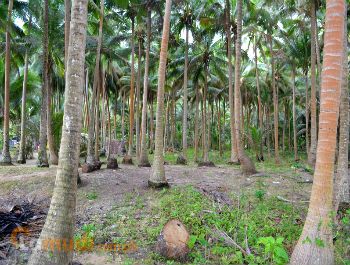 The local government's flagship programs are centered on the continued improvement of agriculture and environment, as its natural resources and landscape continue to be its best assets. The local administration also places an emphasis on health and education with many programs designed for the continued establishment and improvement of different educational facilities and health centers.
Lot for Sale in Quezon Province
Comprised of 39 municipalities and two cities (Tayabas and Lucena), Quezon offers a lot in terms of real estate. Apart from the usual vacant lot suited for residential or commercial use, the province's landscape also offers land suitable for agriculture as well as the more sought after seaside properties.
Properties available for sale in the province include a beach lot in Atimonan, which located only an hour drive away from Lucena City. The property is beautifully lined with coconut trees perfect for building a resort, a retirement house, or any other beachside property. It is currently priced at PHP 5.5 million.
Another notable property is a 1,115 square meter farm lot for sale in Quezon Province, specifically in Pagbilao. The property is situated in an area that overlooks the town proper of Pagbilao, and is close to different schools and churches. It is currently available for PHP 1.784 million.