Premium Serviced Office Space Unit for Lease in Quezon City, Metro Manila
Diliman, Quezon City
Description
Location: GreatWork Business Campus, Quezon City, Metro Manila
Available: 4-120 seats
Classification: Commercial
Completion: Ready for occupancy
Features
- Fully-fitted spaces
- With Daikin Centralized A/C system
- 500mbps internet speed
- 100% back-up power generator
- Ready for 24/7 Operations
- 24/7 security and CCTV monitoring
- Support services include Admin, Facilities/Housekeeping, and IT/Tech support
- Amenities include Pantry, Lounge/games area, Conference Room, Reception, Shower room, and Napping House.
- Highly accessible and convenient for tenants.
Inquire now for more information and look for Trish.
Disclaimer: The property listing shown above is not guaranteed to be 100% accurate, thus, we encourage interested parties to schedule a site visit with us to verify the actual information provided herein. The availability, price, appearance, and all other information supplied in this document are subject to change without prior notice. For questions or clarifications, you are encouraged to get in touch with us.
Details
Building name
Greatwork Business Campus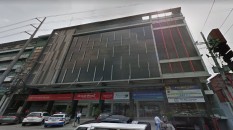 About the project
Commercial properties for rent in Diliman, Quezon City, Metro Manila
Given the high costs of starting and running a business, most companies choose to rent a Commercial space in Quezon City. Compared to a Commercial for sale, a lease allows a little more flexibility in budget, an important priority for businesses this 2022. The fast-changing tren...
Amenities
Broadband internet available