Pre-selling House and Lot For Sale in Corona Del Mar, Talisay City
Pooc, Talisay
Description
NOW STILL ON PRE-SELLING!!! PRE-SELLING PRICE 
13.880 MILLION MRS.PEACH
HOUSE Is On A Prime Lot Of Corona Del Mar Subdivision! PHASE 1 LOT 13 BLOCK 14  Corona Del Mar, Pooc, Talisay City Cebu. 
•150 SQM LOT AREA 
•225 SQM FLOOR AREA MRS.PEACH
HOUSE IS 
•5 Bedrooms Including Guest 
•1 Master Bathroom W/ Walk-in Closet 
•2 Common Bathroom 
•Show Kitchen 
•Dirty Kitchen 
•Kitchen Island 
•Dining Room 
•Living Room 
•Recessed Lights/LED 
•Outdoor Light Fixture 
•Complete Kitchen Cabinets 
•2 Car Garage 
•Garden Area 
•Play Area 
•Balcony 
BUYERS PROMO
Only On Pre-Selling 
1. Brand New Double Door Refrigerator 
2. Brand New Stove W/ Oven 
3. Rangehood  
• PRE SELLING @ 13.880 MILLION 
• 100K RESERVATION AND NON-REFUNDABLE. 
• 35% DOWN / CASH 
• REMAINING BALANCE CAN BE BANK FINANCING OR CASH. 
SAMPLE COMPUTATION
• 13,880,000 Million 
• 4.858 Million (35% Down) 
• 9.022 Million (Balance) 
• 100K Down And None Refundable • Buyer Pays All Fees 
• 8,922,000M / 20 Years (240 Months) = 37,175 Per Month + Bank Rates. 
• 8,922,000M / 15 Years (180 Months) = 49,567 Per Month + Bank Rates. 
• 8,922,000M / 10 Years (120 Months) = 74,350 Per Month + Bank Rates. 
• 8,922,000M / 5 Years (60 Months) = 148,700 Per Month + Bank Rates. 
NOTE:  
• The monthly amortization depends on the Bank Rates per individual's credit. 
• Borrower can add more down payment if they want to lower the monthly amortization. 
NOTE:  Mrs. Peach House Is Still Subject To Some Revision To Enhance Or Better The Looks And Functionality And Also To The Availability of The Construction Materials. Estimated Construction Start In Early Or Mid Of Year 2023. My SweetHomes Is Not Liable For Any Typographical Error. MRS.PEACH
HOUSE AND WILL START CONSTRUCTION ASAP…
Details
Subdivision name
Corona Del Mar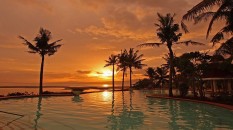 About the project
About Corona Del Mar
Corona Del Mar by Filinvest Land, Inc. is the first beachside residential development in Talisay, Cebu. The subdivision promises a serene feeling and a grand look, thanks to its close proximity to nature and houses, along with timeless design and top-notch security measures.
Why Corona Del Mar is the Perfect Option for ...