Pangasinan Province: A Very Lucrative Position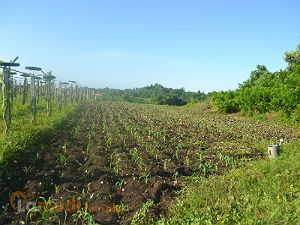 Known as "The Land of Miracles and Romance," Pangasinan is a province on the island of Luzon situated on the southern shores of the Lingayen Gulf. The majority of the province is situated in the island, but it also includes several smaller islands, such as Santiago and Cabarruyan. It is surrounded by the provinces of Zambales, Tarlac, Nueva Ecija, Nueva Vizcaya, Benguet, and La Union.
With a total population of approximately 2.7 million (as of 2010), Pangasinan is divided into 44 municipalities and four cities. Its largest city is Dagupan, which is highly urbanized and is administered independently from the province. The capital of the Pangasinan is the municipality of Lingayen.
The economy of the province is diverse and consists of sectors, such as fishing, agriculture, and banking. It is mostly a rural province with many natural wonders and attractions, but there are many opportunities for investment, especially when it comes to a Pampanga lot for sale. The province has a growing tourism industry, which means land prices are sure to rise. Landlords who own residential, commercial, coastal, and inland plots of land are in a very lucrative position.
Benefits of Buying Land in Pangasinan
There are other benefits to buying land in Pangasinan aside from the financial. Below is a list of features that the province has that makes land here very valuable both for residents and investors alike.
Pangasinan is full of natural wonders. As a rural, green province, Pangasinan is home to many rivers and forests as well as parts of the Cordillera mountains, including the Pantal River, the Lisland Rainforest, and Mount Balungao. Even in the nearby urban areas of the province, there are ample opportunities to unwind in breathtaking natural landscapes.
Perhaps the most popular natural wonder in the province is in the city of Alaminos. The Hundred Islands National Park features 124 islands (123 during high tide) that are "mushroom-like" in shape, and said to be two million years old. Only three of them have been developed for tourism, but one can boat around the Lingayen Gulf to see the other 121 islands.   
Schools and universities in Pangasinan are abundant. For students of any age, the province has many excellent educational opportunities. A few of the many reputable institutions in the area are the Colegio Dagupan, the University of Luzon, and the Philippine College of Science and Technology.
Seafood lovers will be in heaven in Pangasinan. In major cities like Dagupan and smaller municipalities like Sual, there are many establishments to enjoy fresh seafood and other local delicacies like pigar-pigar, a deep-fried beef dish.