Finding a Home in the Gateway to Northern Luzon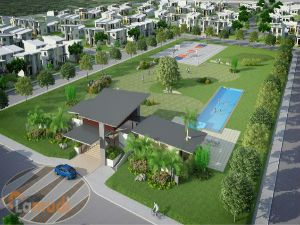 Land of the famed Prinsesa Urduja, the legendary warrior-princess of Northern Philippines, the Province of Pangasinan may be considered as one of the Philippines most historically important places. Situated on the west-central section of Luzon, the province is touted as the "Gateway to the Ilocos Region." It is also a popular tourist destination, and one of its biggest draws is the Hundred Islands National Park in the town of Alaminos.
The province's population is close to 3 million as of the 2015 Census, which is growing at a rate of 1.18 percent per year, according to estimates of the Philippine Statistical Authority (PSA). At the same time, it is also one of richest provinces in Northern Luzon, based revenue. The province is one of the Philippines biggest suppliers of salt, while its aquaculture industry is a major source of fish, particularly milkfish (Chanos chanos), which are transported to as far away as Metro Manila. In addition, Pangasinan is also a chief source of fresh produce, most notably mangoes, corn, and sugarcane.
The province is also home to two major power plants: the 1,200 megawatt Sual Coal-Fired Power Plant and the 345 megawatt San Roque Multipurpose Dam, both of which are the primary sources of energy of Northern Luzon.
Living in Pangasinan
It is not surprising that Pangasinan is one of the best places to find home in Northern Luzon. Very highly accessible to Metro Manila via the Tarlac–Pangasinan–La Union Expressway (TPLEx) and the North Luzon Expressway (NLEx), the province is also very close to the famous tourist spots of the Ilocos Region. This means living here affords would-be residents the best of both worlds.
Where to Find a Pangasinan House for Sale
A province comprising 44 municipalities and four cities, finding an ideal Pangasinan house and lot for sale is easy. The first location to look at should be Urdaneta, a city situated at the central section of the province, halfway between the provinces of Tarlac and La Union.
Urdaneta boasts of a number of exciting real estate projects from some of the country's biggest developers, including Amaia Escapes Urdaneta, an affordable subdivision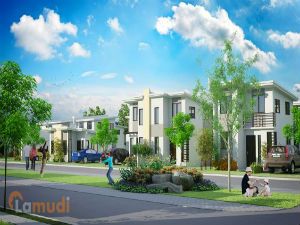 project of Ayala Land subsidiary, Amaia Land. This development is located along the Urdaneta–Calasiao Road in Barangay Catablan, and offers two- and one-storey single-attached homes, one-storey bungalows, and two-storey single-detached homes, ranging in price from PHP 1.1 to PHP 2.2 million.
Another town to search for a house and lot for sale in Pangasinan is Santa Barbara. This municipality is situated close to the Dagupan and San Carlos cities. Known for its centuries-old mango trees that line its major thoroughfares, Santa Barbara is home to two subdivision developments of Camella: Camella Heights in Barangay Minien West and Camella Wedgewood in Barangay Minien East. These two projects by Vista Land offer house and lots of 12 different designs and payment options, ranging in price from PHP 1.05 to PHP 6.2 million.
Aside from these newly built residential projects, a number of brokerages and banks are also offering foreclosed house and lots in Pangasinan, especially for homebuyers with a limited budget. Some of these institutions include BFS, BDO, and the RCBC Savings Bank, whose inventory of foreclosed properties include a PHP 2.78 house and lot in Santa Barbara, a PHP 2.596 million house in Urdaneta, and a PHP 327,000 house and lot also in Santa Barbara.