Pangasinan Is the Northern Gate of Luzon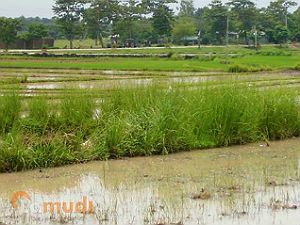 Known as the Northern Gate of Luzon, Pangasinan is along the way to the Cordilleras or the Ilocos Region, with some even noting that this point is the last place where one sees any semblance of urbanization before arriving to the sparsely populated areas of Northern Luzon. Although the region may not immediately strike most people as a prime destination to buy real estate, the opposite is actually true, as the market here is prospering thanks to many recent and on-going developments underway. For this reason, buying real estate properties for sale in Pangasinan is worthwhile.
Pangasinan is bordered by the Cordillera Mountains to the west, the Zambales Ranges to the south, and the Provinces of Tarlac and Nueva Ecija to the southwest. The Lingayen Gulf north of the province is historically significant and is one of the most popular tourist and leisure spots in the country.
If you're intending to buy real estate properties for sale in Pangasinan for investment purposes, you should know that the region has a thriving tourism and aquaculture industry. Apart from its geographic diversity, Pangasinan has been endowed with rich agricultural resources, which serve as the major income-generating livelihood for most of its residents. Pangasinan has an important aquaculture industry, whose main product is the renowned boneless bangus (or deboned milkfish); this fish species is so well-loved in Pangasinan that Dagupan, one of its major cities, has a festival devoted to it.
The tourism industry of Pangasinan is also exciting. The province boasts of sites frequented by both local and foreign tourists. One of them is the Hundred Islands National Park in the city of Alaminos, a protected marine area comprising 124 coral islands and islets. If you are the religious type, then a pilgrimage to the shrine of Our Lady of Manaoag should be a breeze when you live around the area.
If you're in the market for residential real estate properties for sale in Pangasinan, this is also a great location for that. The people and the culture here are quite remarkable. The Pangasinenses are notably warm and hospitable toward others, but what makes them distinctive is that their culture is a colorful mixture of those surrounding them. Many Pangasinenses speak Ilocano, while a good number also speak Tagalog, Kapampangan, and the local language, Pangasinense.
Pangasinan Properties for Sale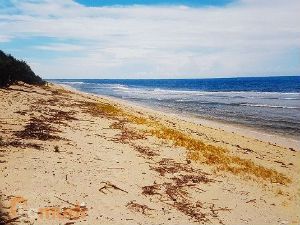 Prospective property buyers can look forward to countless possibilities with real estate properties for sale in Pangasinan. With its ample coastline and attractive beaches, the province is bound to attract tourists both foreign and local. To top that, Pangasinan boasts of a highly skilled workforce that is very much adaptable to the fast-changing times. Finally, being strategically located, the province's seaports and highways provide adequate transportation links for incoming and outgoing produce and visitors. Truly, there is a good reason to buy and own real estate properties in Pangasinan.
In Umingan, which borders the province of Nueva Ecija, you can find plenty of fertile agricultural land. A large farm lot here starts at PHP 25.3 million, while an 80-hectare farmland in the municipality of Mabini, just south of Alaminos City, starts at PHP 16 million.
If you're on the hunt for commercial real estate properties for sale in Pangasinan, then you should look in the region's big cities. A large commercial/residential lot in the Poblacion area of Lingayen starts at PHP 25 million. A property like this is the perfect spot for a commercial building or for a small development of house and lots for sale in Pangasinan.
Frequently Asked Questions
Is there a house and lot for sale in Pangasinan?
Yes, there are 96 houses and lots for sale in Pangasinan. This is the perfect place to settle down, especially if you're looking for a quiet, idyllic neighborhood in the province.
Is there a lot for sale in Pangasinan?
Yes, there are 368 lots for sale in Pangasinan. You can find just about every kind of lot in Pangasinan, from agricultural to residential land.
Is there a commercial space for sale in Pangasinan?
Yes, there are 16 commercial spaces for sale in Pangasinan. A commercial space in Pangasinan can accommodate whatever commercial structure you want to build on it.