Why Families Should Set a Temporary Home in Pampanga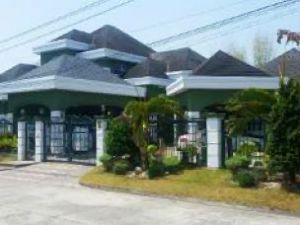 Pampanga, the home of cabalens, has been an important part of the Filipino culture—thanks to its reputation as the culinary center of the Philippines. As of the 2015 Census, this central Luzon province houses over 2.6 million Kapampangans who surely know how to make magic in the kitchen.
The province is a part of the great plain extending from Manila Bay to the north up to the Gulf of Lingayen in Pangasinan. Pampanga is nestled in the middle of the central region, bordered by Tarlac in the north, Nueva Ecija in the northeast, Bulacan in the east, Zambales in the west, and Bataan in the south. Its location paved the way for agriculture to be its primary economy. Over 63 percent of its 218,068 hectare land area is devoted to agricultural production, where farmers plant and harvest rice, sugarcane, root crops, vegetables, and others.
But more than being endowed with great plains, the province also has a variety of natural and manmade attractions, making it one of the most favorite destinations of local and foreign tourists alike.
Aside from being a farming province, Pampanga shelters a robust woodcraft industry, which produces quality furniture, handicrafts, and guitars. Quite interestingly, in the midst of its capital is the Paskuhan Village, where Christmas is celebrated all-year-round with the ubiquitous lights and lanterns.
For bird-watching enthusiasts, they may find their own paradise in a municipality called Candaba, where migrant wild ducks and various other species make the swamps their temporary home. In fact, a festival called Ibon Ebon is observed every February 8 to celebrate the coming of these migratory birds.
Property for Rent: Pampanga Living Among the Cabalens
Houses for rent in Pampanga are mostly located in its highly urbanized cities, including San Fernando, Angeles, and Pampanga City. Away from the hustle and bustle of the Metro, houses in Pampanga are great for big families as monthly rents are worth for the space you are going to get. For instance, a six-bedroom semi-furnished house with swimming pool near Clark would cost PHP 75,000 per month. Meanwhile, rents for four-bedroom furnished bungalows may range from PHP 35,000 to PHP 45,000 per month. Smaller two-bedroom townhouses, on the other hand, charge around PHP 20,000 per month.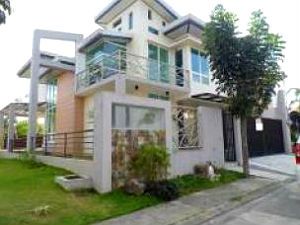 Now, if you are really looking towards renting a house in Pampanga, you are in for a quite delicious treat. The province is famous for its sophisticated culinary work, and it has produced meat brands that have become household names, such as Pampanga's Best and Mekeni. These brands have provided some of the most favorite breakfast delicacies, such as tocino, beef tapa, hotdogs, and longganisa.
Aside from a smorgasbord of Kapampangan delicacies, renting in areas near Clark and Angeles City gives access to some well-established waterparks. One such attraction is Fontana Water Park, which features 10 amenities, including a wave pool that can produce six kinds of waves as high as three feet. Another must see is the Puning Hot Spring in Angeles, which boasts of 11 natural hot springs.
Like the birds in Candaba, a big family may find renting in the province of Pampanga an excellent location for temporary settlement. With the province's rich culture, you are actually getting more than what you are paying rent for.