Live the Best Life in Pampanga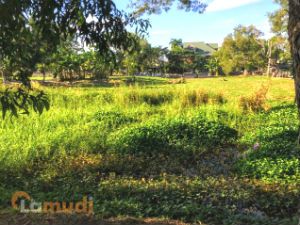 Have you ever dreamed of being free from the hustle and bustle of the big city? Do you want to get away from the pollution and mind-numbing traffic that you experience every day, but still want to enjoy the benefits of a highly urbanized city? Worry no more because you have come to the right place. Pampanga has everything there is to offer.
Welcome to the beautiful province of Pampanga, where the rich culture and lifestyle of the community still stand, despite the many developments that it has experienced. The establishment of the Clark Freeport Zone, where Clark International Airport is located, has been attracting investors and retirees for relocation because it serves as an equally good place for growing your money, and having the kind of lifestyle that you want for you and the whole family.
Kapampangans are known for their cuisine and native culinary creations. They are even known for the popular processed meat brands, Pampanga's Best and Mekeni Food. Kids and kids-at-heart will surely love their soon-to-be community because of all the tourist spots in Pampanga that will not only heighten their enjoyment, but as well as stir up their learning. These include the popular Sandbox in Ayala Land's Alvierra project in Porac, Zoocobia Fun Zoo, Clark Museum, Museong Kapampangan, and so much more. Also, who would not want to live in a place where the scenic beauty of nature is within their reach? Living in Pampanga means you can enjoy the natural parks, such as the Dara Falls, Lahar Canyon, Pinatubo Crater Lake, Dadong Dam, and Scenic Candaba Swamps and Wild Duck and Birds Sanctuary. You will definitely end up appreciating the beauty of life like you never have before.
Personal Growth and Development
Aside from exciting tourist spots and rich culinary traditions, Pampanga is also a known educational hub. There are 17 international schools, 66 colleges and universities, and more than a hundred primary and secondary schools in the province, making it a perfect place to raise a family. Some of these respected institutions are Don Bosco Academy, Chevalier School, and the University of Assumption.
One can also develop their love for the arts through the Kapampangan's excellent skills in creating pieces of jewelry, woodcarving, furniture, and handicrafts. Furthermore, the Pampanga's booming business and economic landscape, centered around the Clark Freeport Zone, makes sure that employment opportunities are abound for the provinces'—and even its neighbors—many residents.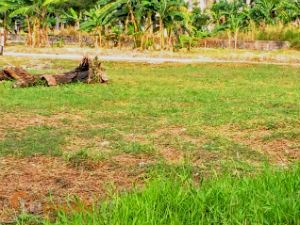 Find a Lot for Sale: Pampanga Will Suit You
Settling down in a new community is no easy task but will definitely be worth it, especially when you find the right location that offers all your needs. In this department, the province offers a wide range of properties, from condos, apartments, and houses to vacant residential land on which you can design and build your dream home. As Pampanga has 20 municipalities and three cities, each of these locations has at least residential subdivision project that offers a Pampanga lot for sale.
One of these projects is the Marquee Place in Angeles City, which is a project of Ayala Land subsidiary, Alveo Land. This subdivision development offers vacant lots for sale in Pampanga, ranging in size from 148 to 248 square meters. Another notable development in the province is the Clark Manor Residential Estate, which is located in Dau, Mabalacat. A typical vacant lot for sale in this subdivision measures 130 square meters, and has an asking price of PHP 975,000.