A Province of Food Delights and Worthy Investments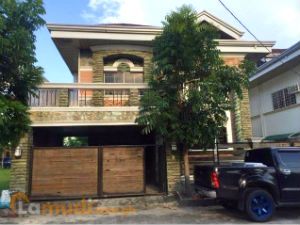 Dubbed as the Culinary Capital of the Philippines, Pampanga is a province located in Central Luzon that is blessed with colorful history and culture. The name Pampanga was derived from the word "Pampang," which means river-bank and was named by the Spaniards. It was also considered as the first Spanish province in the country in 1571. Consequently, the influences of the Spanish occupation contributed greatly to the progress of the province.
Pampanga's reputation as a foodie destination was earned a long time ago and can be traced back during the Spanish era. It was said that great cooks are abundant in the area and were later enriched and trained by the Spaniards during the colonial period. These rich culinary history and expertise were then passed on from generation to generation.
Now, the province is frequently visited by local and international chefs and foodies. Homegrown modern-day cooks get their inspiration from palatable dishes that are native to Pampanga, while foreign chefs and global food shows go to the province to feature the amazing gastronomic journey that Pampanga has to offer. What better to experience Pampanga's rich culinary culture and traditions than to actually live in the province. In this department, Pampanga has plenty to offer.
House of Rent: Pampanga Real Estate Is Diverse
No wonder more and more families, businessmen, expats, and retirees choose to relocate to Pampanga. More than its wealthy heritage, the province is now considered as a rising commercial hub. The exciting mix of culture and modern advancements makes the province a viable alternative to living in Metro Manila.
Pampanga's residential real estate market offers plenty of housing options in the form of condos, apartments, and most especially houses for rent. Pampanga's rental properties are found in the province's major cities and municipalities, including Angeles, San Fernando, Porac, and Mabalacat, among many others.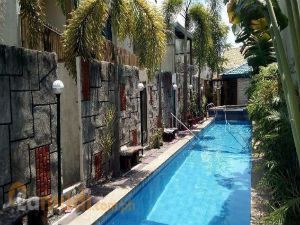 Angeles City is the perhaps the best place to find a house for rent in Pampanga. As the province's most important urban center, Angeles is home to many subdivisions or gated communities, all of which offer homes that fit virtually any type of budget. An unfurnished three-bedroom bungalow close to Clark International Airport can be had for PHP 30,000 per month, while a four-bedroom newly built house in Hensonville is listed for PHP 50,000 per month.
Over at San Fernando, houses for rent are also in abundance. One example is a house located in Barangay Baliti, which has four bedrooms, four bathrooms, and a garage large enough to fit three cars. This property is currently listed for PHP 50,000 per month. More affordable options can also be had, such as another property also located in Barangay Baliti, which has three bedrooms, three bathrooms, and is listed for PHP 28,000 per month.
Angeles and San Fernando are just two places where a house for rent in Pampanga can be found. A province comprising three cities and 19 municipalities, property-hunters with different budgets and requirements are sure to find the perfect home.