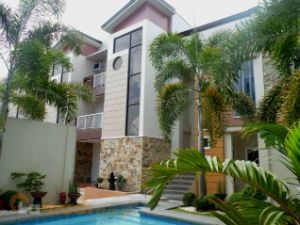 Reasons to Choose Pampanga over Metro Manila
Metro Manila, the country's National Capital Region, is brimming with life and opportunities. This is the number one reason why many Filipinos from around the archipelago are flocking to Metro Manila for a taste of success and progress. However, just like most of the busy and densely inhabited capitals of the world, living in Manila has its fair share of disadvantages. Fortunately, next wave cities are emerging from all corners of the Philippines and majority of them can now be considered as perfect alternatives to the capital.
One viable residential haven is Pampanga in Central Luzon. Here are some good points that will illustrate how Pampanga fares compared to Manila.
Less Traffic
Undeniably, traffic plagues Metro Manila and hinders most activities in the city. The vehicle-populated capital affects the daily life of employees and businesses alike. So instead of dealing with this nightmare every single day, why not explore other cities that can offer competitive trade with less traffic?
Since Pampanga is less congested than Manila, fewer commuters and private vehicle owners flood the streets. This means you can allot more of your time to leisure and other activities, such as bonding with your family.
Lower Costs
Residential options in Pampanga are obviously more affordable than in the capital region. Manila as the center of business offers higher leasing prices compared to provincial residential spaces. A valuable apartment for rent in Pampanga can be acquired at fairly reasonable prices.
Aside from shelter, other necessities are abundant in the province. You can feast your senses in the various gastronomic delights of the province, as it isn't tagged as the Culinary Capital of the Philippines for nothing. As a plus, a wide array of export items can be bought for lower prices in Pampanga.
High Quality of Living
The laid-back rural lifestyle of Pampanga is a welcome change compared to the fast-paced living offered in the Metro. More trees and less pollution will greet you as you attend to your daily activities or go to your office. Locals and tourists can both enjoy the beauty of the location free from fear as lower crime rates are reported here compared to the concrete jungle that is Metro Manila.
Apartment for Rent: Pampanga & Its Housing Options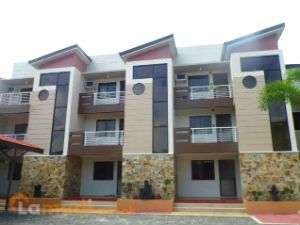 In Pampanga, you can enjoy simple pleasures like relaxing on your porch while feeling the fresh breeze with the best-tasting "halo-halo" in hand. There are plenty of opportunities to live this life in Pampanga, thanks to the province's numerous available apartments. If searching for that perfect apartment for rent in Pampanga may sound daunting, let us walk you through your options.
The best place to start your search for the best apartment for rent in Pampanga will be in Angeles City. As the most populous city, it is also home to a large number of subdivisions and neighborhoods, many of which offer plenty of apartments for rent. One example is a two-bedroom rowhouse located in the Balibago area, which is currently listed for PHP 8,500 per month.
Pricier but bigger options are available in other neighborhoods, such as Malabanias, where a two-bedroom newly built townhouse unit can be had for PHP 35,000 per month. Other areas where an apartment for rent in Pampanga can be found include Mabalacat, Porac, and San Fernando.
Frequently Asked Questions
Is there a cheap apartment for rent in Pampanga below 3k?
Yes, there are 8 cheap apartments for rent in Pampanga below 3k a month. You don't need to shell out so much money to live in an idyllic and dynamic city like Pampanga.
Is there a bed space apartment for rent in Pampanga?
Yes, there are 12 bed space apartments for rent in Pampanga. This type of living arrangement is great if you're on a tight budget.
Is there an apartment for rent in Angeles, Pampanga?
Yes, there are 63 apartments for rent in Angeles, Pampanga. Angeles is the center of commerce, business, and tourism in Pampanga.