The City of Angels in Pampanga
Once a barrio under the jurisdiction of San Fernando, Pampanga, the city of Angeles—which was named Culiat when it was established in the early 1800s—is now one of the most progressive local government unit in Central Luzon. A great feat, considering that the city suffered major downturns in the aftermath of the Mount Pinatubo eruption in 1991 and the eventual closure of the Clark Air Base.
However, just like the mythical phoenix, the city rose from the ashes. Angeles City took advantage of its good infrastructure left behind by the Americans (including a two-runway airport capable of handling space shuttle landings), its citizen's great entrepreneurial sense, and its rich culinary traditions to rebuild a city and make it a center for business, manufacturing, industry, aviation, entertainment, gaming, and tourism in Central Luzon.
This economic miracle is even spilling over to neighboring towns and cities, such as San Fernando and Porac, who are both seeing massive real estate developments of their own.
A House for Rent: Angeles City Makes Sense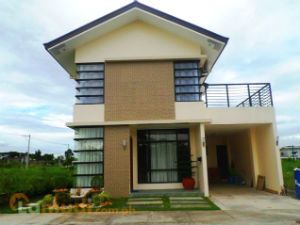 It is only recently that Angeles City has seen the development of its own real estate projects. Most of these developments are found in the Balibago area, where the famous Fields Avenue and SM City Angeles are located. Another highly commercialized barangay in the city is Pulung Maragul, which is close to the North Luzon Expressway and where Ayala Land's MarQuee Mall and high-end condo project MarQuee Residences are found.
If the would-be residents of the city would like to experience a more laidback Pampanga lifestyle, then houses for rent in Angeles City makes perfect sense, and many of these can be found in the following barangays: Anunas (which is the location of the city's Korean Town), Amsic, Cauayan, Malabanias, Pandan, and Cutcut, among many others. Homes in this part of the city can range from PHP 25,000 for a two-bedroom townhouse to PHP 80,000 for a six-bedroom, 680-sqm house in Brgy. Anunas—a bargain considering the properties size and features.
However, if being inside a gated community or subdivision is not one's preference, then a traditional house for rent in Angeles City's older sections is a better option. Areas like Santo Rosario and the aforementioned Pulung Maragul and Balibago is the location of many of the city's heritage houses, mom and pop shops, and civic areas. Many of the homes in these area are also newly built and can have high-end features.