The Center of Business and Leisure Outside the Metro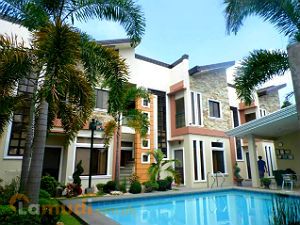 Starting out as a sleepy town before the arrival of the Americans, Angeles City is a prime example of a modern Philippine city. The experience of being in Angeles stands out from just about the rest of the country, as it exemplifies a late colonial influence that mattered as a last bastion of full political Americanism on Philippine soil.
Strategically located at the heart of Pampanga, Angeles City is now most recognized as a flourishing district of business and leisure outside Metro Manila. It proudly houses the Clark Freeport Economic Zone (CFEZ), and is also near the Subic Freeport, making the city a prime destination to live, relax, and invest in.
It is home to a large number of expatriates and local traders, and is one of the fastest developing areas outside of the Metro, having seen significant investment and growth over the last 10 years. Harnessing its potential, Angeles City continues to work on generating commerce opportunities for residents and external investors. The city is also a popular destination for leisure, rest, and relaxation. Golfing, gaming, and exciting foodie options can be found just about anywhere in the city. On top of that, the city is a nice jump-off point to various places in the Philippines and abroad, being home to the Clark International Airport.
Angeles City has not always had a prominent place in the local economy, as the city endured significant challenges in the last two decades, beginning the eruption of Mount Pinatubo in 1991, and the departure of the U.S. military. The foreign troops that served as the economic anchor of Angeles City for many decades and provided investments and jobs to locals, left. Coupled with having to recover from a massive natural disaster, there was indeed a massive slowdown in the city's business and tourism.
Fortunately, the rise of important financial activities surrounding Angeles helped it get back on its feet. The city is near to the always expanding CFEZ, and because of the development and extension of the Clark International Airport and the emergence of the Philippines next mega-city project known as the Clark Green City, it is envisioned that the greater Pampanga and Tarlac provinces will soon experience massive economic changes.
Apartment for Rent: Angeles City
An area seemingly always in development, Angeles City's local real estate industry continues to thrive with an increasing number of residential developments rising all over. Ideal for both foreigners and locals alike, apartments for rent in Angeles City are growing in number.
Typically, apartments for rent in the city cost between PHP 11,000 and PHP 50,000 per month, but most of them stand in the middle with rates between PHP 20,000 to PHP 30,000 per month. A large number of them are priced at the former rate, and come in different finishes and with various provisions. For those in search of substantial value for as little as possible, a PHP 12,000 per month two-bedroom apartment is the perfect choice. This 80 square meter apartment comes with a garage, has two toilet and baths, and a laundry area. Conveniently near the apartment complex are the Marquee Mall, and the North Luzon Expressway (NLEX).
Expectedly, paying a larger rate would often mean a more space and features. Such a rental is an apartment in Barangay Plaridel that comes fully furnished and is available for PHP 20,000 per month. This 35 square meter residence also has one toilet and bath, a sizeable living area, a kitchen, laundry area, a car garage, a common pool, and free Wi-Fi. It is even 5 to 10 minutes away by foot from SM Clark.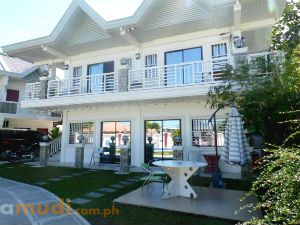 Higher up the cost ladder is a PHP 32,000 per month apartment located in Pampanga's Koreantown. Significantly wider at 160 square meters, this two-storey apartment indeed has a significant amount of resource provisions, and can be developed for other residential purposes. Semi-furnished, the home also features a master's bedroom, two guest rooms, a storage room, and a spacious kitchen. All rooms are air conditioned.
Units priced close to P50,000 per month, more often than not, are newly built in a secluded area or subdivision, and are usually fully furnished with the most modern facilities. For PHP 40,000 a month, such a unit can be rented and enjoyed in a two-bedroom apartment in Angeles City completely adorned with elegant furniture pieces. The fixtures are topnotch and the location is highly secured.
An apartment in Angeles, Pampanga near SM City Clark and the Clark International Airport are most convenient for a renter. There are many more options that cost less that is also close to SM City Clark, which are situated within guarded self-contained communities with amenities, such as swimming pools, playgrounds, and gardens. An apartment for rent in Angeles City is perfect for both individuals and families, especially with children.