Lots for sale in Nueva Ecija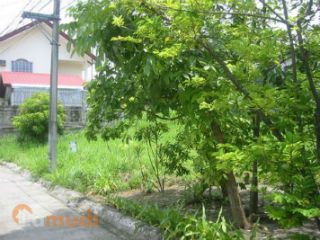 Nueva Ecija, a landlocked province north of Metro Manila, is known as the Rice Granary of the Philippines. Named by Spanish colonizers after the city of Ecija, Spain, the province is largely a flatland forming the northern floodplains of the Rio Grande de Pampanga, yet hilly and mountainous on its northern (Caraballo Mountains) and eastern (Sierra Madre Mountains) borders.
Thanks to the great river that runs through it, Nueva Ecija has remained a highly agricultural province. Among its first residents were river settlers (Ilongots), then later, ethnic Malays. Spanish rule turned the province into a de facto free land, and it eventually became a site of various territorial battles and evangelical missions. Nueva Ecija was also a part of the tobacco monopoly in the 1700s, which was an effort to mirror the success of the country's sister colony, Mexico.
Common among the colonized were insurgencies that continued into the early 1900s against the Americans. The American period, however, banked on the promising agricultural potential of the province as railways and roads were built, irrigation was widened, and housing was improved. The Second World War put the highly accessible province in complete disarray, where it took years after the war before it was able to get back on its feet.
Now, the province is home to 2.15 million people scattered across its 27 municipalities and 5 cities. It relies not only in rice production but also on other agricultural products like milk, mangoes, bananas, and onions, and its aforementioned five cities have increasingly become highly urbanized. It continues to have a viable tourism industry via its old historical churches, natural parks, and countless town festivals. With just about every aspect of life covered in Nueva Ecija, residence in the area continues to be at its most promising.
Residential lots and farms in key cities and towns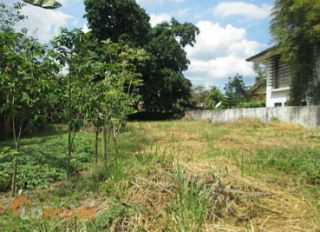 Many of the lots for sale in Nueva Ecija are from bank listings from foreclosures and realty companies. Foreclosed properties are priced at PhP 75,600 to a high of about PhP 9,500,000. On the other hand, the majority of the lots for sale in Nueva Ecija are priced between PhP 518,000 to PhP 25,000,000, which of course vary depending on size and location.
Location-wise, Nueva Ecija is composed of 27 municipalities and five cities all scattered in four congressional districts. When searching for available lots for sale in Nueva Ecija, it is best to look into the cities and municipalities of Santa Rosa, San Jose, Cabanatuan, Gapan, Palayan, and San Leonardo.
For property seekers in search of an affordable residential lot, look into Golden Meadows Subdivision in San Leonardo. The reservation fee for a lot is only PhP 10,000. Inside this subdivision, you can purchase a 120-square meter lot for under PhP 800,000. What is more, you and your family get to enjoy the subdivision amenities such as swimming pool, clubhouse, and basketball court.
Residents or property seekers looking for an agricultural lot can opt to purchase a 6.5-hectare lot in Cabanatuan found along Macatbong Road. This land has already been planted with mango trees. You can plant additional trees and other crops. This property is sold for PhP 25,000,000.
.