Cabanatuan Is a City on the Rise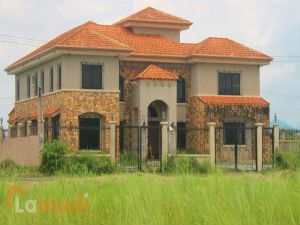 Although Cabanatuan, a first-class component city with 89 barangays and a population of 302,231 based on the 2015 Census, is not the capital city of Nueva Ecija (that distinction was transferred to Palayan City in 1965). However, it remains as the economic, financial, and cultural heart of the province. It still hosts the provincial capitol building, is considered the gateway to Northern Luzon, and is the center of the province's rice industry.
As Central Luzon's fifth largest city in terms of population, Cabanatuan has a huge catchment area to serve. As such, it is home to several large shopping malls, most notably NE Mall, NE Pacific Mall, Robinsons Townville Cabanatuan, SM Megacenter Cabanatuan, Waltermart Cabanatuan, and SM City Cabanatuan. Aside from these, other shopping and lifestyle centers include S&R Membership Shopping, Starmall, and a second Robinsons Mall. All these retail developments show that real estate developers are bullish about the city's economic and business potential. Coupled with a population that is growing at a rate of 1.98 percent per year, residential and other housing developments are another major driver of the city's growth.
House and Lot for Sale: Cabanatuan City's Housing Market
As expected from a city with high growth potential, real estate developers are very optimistic about Cabanatuan's housing market. This is best demonstrated by the sheer number of subdivision developments happening in the city. A house and lot for sale in Cabanatuan City is now not hard to find.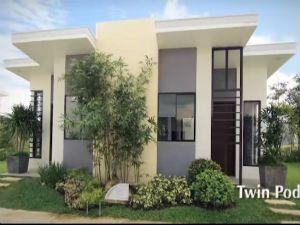 One of the major real estate players in the city is Vista Land's Camella, which has two projects in Cabanatuan: Camella Nueva Ecija Trails in Barangay Sta. Arcadia and Camella Cabanatuan in Barangay Mabini Homesite. These two projects offer homes in 19 different designs. The price range of these Cabanatuan City houses and lots for sale is from PhP 1,050,000 to PhP 7,100,000. There's an available house and lot for sale in Cabanatuan City that suits every family's size and budget. These houses measure 46 to 265 square meters with a price range of PhP 1,600,000 to PhP 16,500,000.
However, the city is not all about homes and business; the city also offers resort-like real estate projects for buyers who want a house and lot for sale in Cabanatuan City within a leisure community. One of these developers is noted real estate company Landco Pacific, whose Cabanatuan project, The Courtyards at Lakewood Golf Estates is a self-contained community boasting of a clubhouse with a grand ballroom, swimming pools for adults and kids, and pocket parks. Residents of The Courtyards also have access to the exclusive amenities of Lakewood Golf and Country Club.
Indeed, things are definitely starting to look up for Cabanatuan. No longer a mere commuter stopover, the city is quickly reinventing itself as a real estate hotspot, home not just to shopping centers and residential subdivisions, but sprawling leisure and golf estates as well. Browse through the listing of available houses and lots for sale in Cabanatuan City and secure your very own real estate investment.