A Lot for Sale in Dumaguete City, Philippines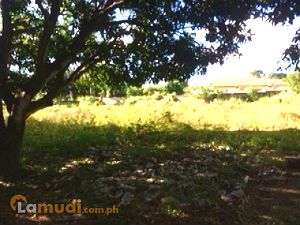 Dumaguete is a highly urbanized city in the province of Negros Oriental. As the largest city of the province as well as its main port and capital, Dumaguete is a wonderful location to buy land in. The reason for this is that the city is a major attraction for tourists, and it has a vibrant economy, which includes Business Process Outsourcing (BPO) and educational institutions.
Because the city is a major attraction for business and leisure, the price of real estate here tend to rise, which means that people or firms that own land can earn profit for themselves, their families, and their partners. This wealth is created as a result of the sale or lease of land to developers, businesses, and even families who wish to build their own structures. This however, is only one of the many reasons why a lot for sale in Dumaguete City is valuable.
Dumaguete is highly urbanized, very convenient, and conducive to life and business. It is not only connected to the rest of the Negros Island Region by the National Highway System, but it is also connected to the Central Visayas Region via ferries that operate between Dumaguete City Bay and the Cebu Straits in between the Cebu and Mactan islands.
The Center of Learning in the South
The city has earned the distinction of being a University Town due to its high concentration of excellent colleges and universities. As the main source of interest in the area, these educational institutions add value to the city, including local real estate. A Dumaguete lot for sale would thus be of interest to families with children. Below is a list of the most central and significant universities in the city.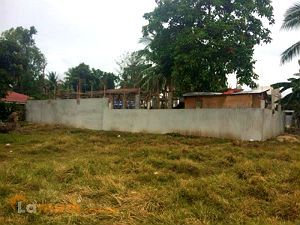 Silliman University - Founded in 1901 by a protestant church in the United States, Silliman University is a large private university situated around Hibbard Avenue, Real Street, Aldecoa Drive, and Silliman Avenue. The university has its own church and medical center as well as an attached elementary school.
Foundation University - Established in 1949 as Foundation College, it was given university status in 1969. Founded by an alumnus of Silliman College, the private university offers a wide range of programs including Industrial Engineering, Information Technology, and Nursing.
Negros Oriental State University - Created in the year 1907 from humble beginnings, the Negros Oriental State University is a public school that offers both undergraduate and graduate programs in disciplines ranging from Biology to Criminology.
These universities mean one thing for an entrepreneurial mind: opportunities. Whether it is to build a small sari-sari store, a restaurant, or student accommodations, one must first invest in a lot for sale. Dumaguete has many to offer to suit any ambition and need.