Live Comfortably in the City of Gentle People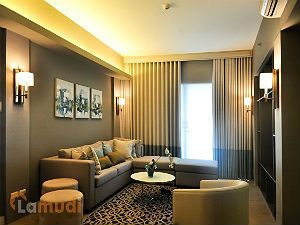 Dumaguete prides itself on being one of the economic and academic centers in the Visayas. Dubbed as the "City of Gentle People," it is the provincial capital of Negros Oriental. With a population of 131,377 as of 2015, it is also the largest city in the province.
The name "Dumaguete" was derived from the Cebuano word "danggit," which means "to snatch." According to the Department of Tourism (DOT), due to the frequent attacks of Muslim pirates on the coastal town, the word "dumaguet", meaning "to swoop," was given to the village. In 1948, Dumaguete was officially declared a city.
As an economic center, the city enjoys a vibrant business scene, reinforced by the influx of investors in business process outsourcing (BPO) and other industries. Two of the largest information technology (IT)-enabled services firms, TeleTech and SPi, have branches in the city. Dumaguete is also home to a good number of commercial real estate developments, one of which is spearheaded by Robinsons Land Corporation.
However, most of Dumaguete's income comes from the academe, which brings in an average of PHP 2 billion annually. The city is home to four universities and several colleges, making it a popular educational destination for students from surrounding provinces and cities. Silliman University, the first Protestant university in the Philippines and the first American university in Asia, is the most recognized amongst Dumaguete's academic institutions.
Both students and young professionals who want to take advantage of the area's vibrant educational and business environment often opt to stay in an apartment for rent in Dumaguete, Negros Oriental, which is the most convenient housing arrangement for their kind of situation.
The city is also known for its tourist spots and famous landmarks. Rizal Boulevard is the most visited area by locals and tourists alike. Running along the coastline, Rizal Boulevard, particularly its promenade, is the meeting place for people from all walks of life who enjoy jogging, picnics, and outdoor barbecues. Visitors can also benefit from staying in an apartment for rent in Dumaguete, Negros Oriental since there are affordable transient rental options for short-term stays.
The bell tower of Saint Catherine of Alexandria Cathedral is one of the oldest landmarks in Dumaguete and a silent witness to history. It is worthy of being noted as a major tourist stop for visitors going to the city.
These are just some of the many reasons why an apartment for rent in Dumaguete is worth the money. The question, however, is where to find good deals.
Apartment for Rent: Dumaguete Is Worth Considering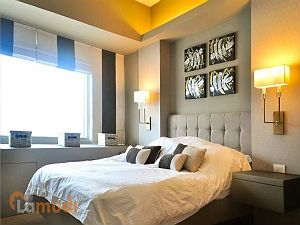 Those looking for an apartment for rent in Dumaguete City actually have a lot of great deals waiting for them. J.T. Lacson Realty offers four-bedroom apartments in Daro that can be leased monthly for PHP 18,000. The agency also has four-bedroom units up for rent in Piapi for only PHP 22,000 per month with the main selling point being its proximity to Silliman University. It is also located just a few meters away from the beach.
For others who prefer to stay in a high-rise apartment for rent in Dumaguete, Negros Oriental, Victoria Residence has some apartment units for rent. It is located at the center of Dumaguete and offers a wonderful view of the Freedom Park and Capitol Building. A fully furnished unit with one bedroom starts at PHP 21,000 monthly.
There are also modern-built apartments in a complex located in Lower Bagacay, Valencia Road. The monthly rental for a fully furnished two-bedroom apartment starts at PHP 20,000. Renting a unit gives access to the complex's own swimming pool. However, the complex's proximity to the beach promenade is its main selling point.