Bacolod was declared by the Department of Science and Technology in 2013 as a center of excellence in information technology and business process management operations making the city a hotspot for BPO companies to locate in.
The education sector also continues to thrive in Bacolod. The city has three large universities: University of St. La Salle, University of Negros Occidental – Recoletos, and STI West Negros University.
The city houses key transportation facilities in the Visayas: the Bacolod-Silay International Airport, Bacolod City Domestic Airport, and the Bacolod BREDCO Port.
Bacolod is called the Sugar Bowl of the Philippines because of its well-known sugar cane plantations. Additionally, it is also nicknamed as the Land of Sweet People because of the city's sweets-based culinary heritage.
A City That Has Seen it All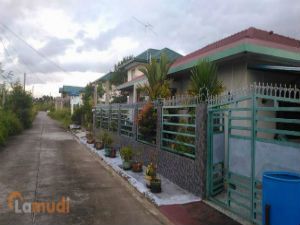 Bacolod's has long been synonymous with its sugar cane plantations for that have existed for generations. These plantations have been witness to the city's story which is a mix of drama and fun: tears during the years of Spanish and American control, and smiles from a ceaseless and colorful celebration of culture and traditions. The city's still standing colonial homes and buildings, and the different festivals that entertain locals and tourists alike are testaments to Bacolodnons' resiliency.
A Visayas BPO and ICT Hub
The rise of the business process outsourcing (BPO) industry in Bacolod can be considered as a significant factor in the city's continuing real estate growth. Besides sugar cane, it is now also the home of a continually growing workforce of tech experts, business communicators, and marketers. As a result, both private businesses and public agencies are further investing in Bacolod to further its information technology and communications (ICT) infrastructure and make the most of the industry.
With current companies thriving and new firms on the horizon, an increase in spending power has been experienced by those working in Bacolod's tech and communication industry, where they can now better explore the options they have in terms of residence. If you are one of these property seekers looking to move or better establish yourself in Bacolod, a range of choices awaits in the city, especially with houses for rent.
Rent a House in Bacolod
Bacolod has a wide variety or relatively affordable houses for rent. Among these is a new, three-bedroom, 79 square-meter house in Barangay Granada, sitting on a 101 square-meter lot. It is presently listed with a rate of Php16,000 per month. It must be kept in mind that majority of low-priced rental houses in the city such as these are commonly unfurnished.
For home seekers with a budget that is almost double of the previously mentioned house's cost is a Php 30,000 per month home in Barangay Taculing. Notably larger, the three-bedroom, three-bath house is 280 square meters in total floor area and is sits on a spacious 540 square-meter lot. The home is located in a subdivision, and features gated security and wide, open spaces.
Other similar neighborhoods are a little more extravagant with their facilities, as some also include like multiple-vehicle parking and basketball/volleyball courts. In barangays like Taculing, which is farther away from the city's busiest roads (Lacson Street and Araneta Avenue), subdivisions make the most of the quiet surroundings and wide spaces with extensive features like playgrounds and swimming pools. Other barangays worth looking into are Alijis, Mandalagan, and Mansilinga, which are locations of future subdivisions.
While a great deal of houses for rent in Bacolod are affordably priced, there are still those that are available for higher rates. Among these is a Php57,000-per-month home in Barangay Villamonte. The four-bedroom house is a modest 180 square meters in size, but is newly renovated and fully furnished, and features a garden and a garage. It iss located in a barangay is found at the heart of the city, and within only a few blocks of the city's main thoroughfare, Lacson Street.
Homes for rent with rates of Php 30,000 or more per month are few in Bacolod, but when available are ideal for home seekers looking for a place to stay that is spacious, fully furnished and equipped with needed appliances, and is of course also conveniently located near or within the city's key commercial districts.
Where All the People Are Smiling So Brightly
Take a walk in the roads of Bacolod City and you will see people flashing their biggest smiles, welcoming you so dearly to their beloved city. For a city that had endured so much in the course of its history, it is hard to imagine where all the smiles are coming from. However, looking at its people's hard-fought victory, there is no denying that they all indeed deserve to smile.
The city of Bacolod began its journey to becoming a major economic driver of the country during the Spanish colonial period sometime in 1770 when it was founded by those who escaped the invasion of forces from Sulu. These people were driven from the coastal part of the island to the hilly area called bakolod, which literally means "stonehill".
In 1788, Bacolod became a town and was constituted as a parish under the secular clergy. However, it did not immediately have a resident priest until 1802. In 1817, the appointed priest at that time, Friar Julian Gonzaga, encouraged people to settle near the sea and open the lands of the town to agriculture.
It was in 1894 when Bacolod became the seat of power and capital of the Negros Province. When Negros was divided into two separate provinces, the city was hailed as the capital of Negros Occidental. This period was historic for Bacolod, as this was when the Negros uprising sparked. Revolutionaries took on the Spaniards with their spears, bolos, and rifle-like nipa palm stems and eventually regained control of the land.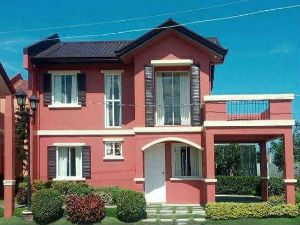 In 1898, the revolutionary army established the Republic of Negros. For a brief moment, the two provinces of Negros were reunited once more under the government of the revolutionaries only to be separated again with the coming of the American conquerors. During the Second World War, the city was captured by Japanese forces. It finally gained independence in 1945 when the Americans returned and drove away the Japanese army. Bacolod officially became a city in 1980.
Whilst agriculture still plays a huge part in its economy nowadays, the city is already fast transforming into an information technology and business process outsourcing hub. From being the Sugar Capital of the Philippines, Bacolod is now considered as one of the ten Next Wave Cities of the country, joining the ranks of Metro Manila and Metro Cebu.
Bacolod is also known as the City of Smiles. Home to around 560,000 hospitable people, the city hosts one of the most popular feasts in the country, the Masskara Festival. This makes Bacolod a major tourist destination in the Philippines.
Bacolod House for Rent
Since Bacolod is a highly urbanized city, rental homes are relatively pricier than those in nearby municipalities. However, great deals are not that scarce, as some houses offer you more than what you will pay for monthly.
Take this three-bedroom house in San Dionisio Subdivision for example. The said house has five rooms in total and has a one-car garage. Rent for this house is PHP 16,000. Meanwhile, a semi-furnished house in Golden River Subdivision with one bedroom has the same monthly rent. There are other bigger houses for rent with monthly costs reaching PHP 20,000 monthly or higher.
Should you decide on a house for rent in Bacolod City, you are in for quite an exciting ride. You will get to immerse yourself in its rich history as well as its very own cultural experience that makes the city one of the best places to live in.