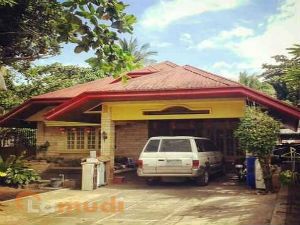 Reasons to Smile More in Bacolod City
The City of Bacolod is known all over the Philippines as the "City of Smiles" because of the friendliness of its residents. Still, this highly urbanized capital of the province of Negros Occidental has other accolades worthy of mentioning: "The Best Place to Live in the Philippines" according to MoneySense Magazine and "Center of Excellence for Information Technology and Business Process Management Operations" as declared by the Department of Science and Technology.
Indeed, the warmth and vitality of Bacolod City serve as example to other cities in the Philippines. The colors, shapes, rhythm, and vision reflect the best of such cities. Even as the landscape is dotted with the high-rise glass towers of progress, its carefully preserved Spanish colonial architecture mirrors its glorious past when the bustling sugar industry made Bacolod the most elegant city in the Visayas. The elaborate masks of its MassKara festival is an affirmation of the people's faith in the future and the optimism that govern their daily lives. The hard work of its residents has always caused its continued growth to be a certainty, and not just a possibility.
Great Choices in Bacolod: House and Lot for Sale
Its increasing prominence as one of the best locations in the Visayas for business process outsourcing (BPO) activities, the continued growth of its industries, constant improvement in its infrastructure, and the creation of new educational, transportation, medical, and sporting facilities have made Bacolod City an attractive place not just to live, but also to invest in. Along with the increased opportunities comes the expansion of residential choices. Thus, a search for a "House and Lot for Sale in Bacolod City" yields great results for every residential need.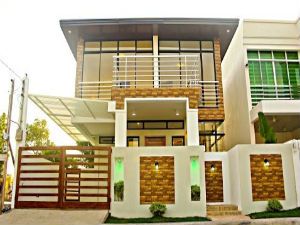 For starters, Camella Bacolod offers a lot of great choices. Its Reana House Model with a floor area of 40 square meters and lot area of 44 square metrs, gives ample space for its two bedrooms, toilet and bath, kitchen, living room, and dining area, all at an affordable PHP 1.417 million. A bigger option is its Easy Homes series, Bella model with its 53 square meter floor area and 83 square meter lot area. The house has two bedrooms, two toilets and bath, living and dining areas, a kitchen, and a carport, all for PHP 2.148 million.
To experience grand living, one can opt for the Freya model with its 110 square meter floor area and 121 square meter lot area. It has four bedrooms, two toilets and bath, a maid's room, a master's toilet and bath, living and dining areas, a kitchen, a carport, and a balcony, all for PHP 4.093 million.
There are also more affordable alternatives, such as the PHP 890,000, 78 square meter, two-bedroom houses in Lumina Homes, and the PHP 720,001 houses sold by My Saving Grace Realty Development Corporation.
The list could go on and on. The properties included in that list vary, but one thing connects them all: They are situated inside a city that smiles both at its heritage, the opportunities of its present, and the promise of its future. Indeed, more reasons to opt for a house for sale in Bacolod City, and smile more.