The Heart of Northern Mindanao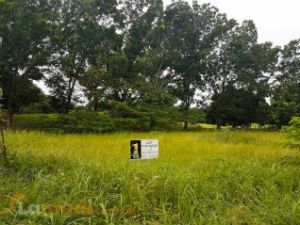 When the island of Mindanao is mentioned, a few cities always come to mind, and more often than not, the city of Cagayan de Oro is always one of them. This is hardly surprising: Cagayan de Oro is a first-class, highly urbanized city, the capital of Misamis Oriental, and is considered Northern Mindanao's major hub for business, trade, and commerce. It is also the center of the Metropolitan Cagayan de Oro area, which includes the cities and municipalities around it - El Salvador, Opol, Alubijid, Laguindingan, Gitagum, Tagoloan, Villanueva, Jasaan, and Claveria. This metropolitan area has a combined population of 1.219 million as of the 2012 Census.
Being the center of this important and economically vibrant region, Cagayan de Oro or CDO is also a popular tourist hub. One of its major attractions is the Cagayan de Oro River, a popular site for whitewater rafting and kayaking in addition to other nature parks and ecotourism sites, including the Mapawa Nature Park, Monigue Cave, Migtugsok Falls, and the Gardens of Malasag Eco Tourism Village. The city's festivals are also well attended, including the Higalaay Festival celebrated in honor of the city's patron, Saint Augustine, and held every August.
It is not surprising that CDO's transport infrastructure is among the Philippines' best. Its main airport, located 47 kilometers away in the town of Laguindingan, handles daily domestic flights to Manila, Cebu, Iloilo, and Davao, while the Port of Cagayan de Oro in Macabalan is Mindanao's busiest. In fact, it handled close to 1.4 million tons of cargo during the first quarter of 2016, while it also handles sea-going vessels from other cities like Manila, Cebu, Tagbilaran, Bacolod, Dumaguete, and Iloilo.
Lot for Sale: Cagayan de Oro is the City of Gold
Unlike the cities of Metro Manila, a lot for sale in Cagayan de Oro City is not that difficult to come by. Thanks to the city's large geographical area, plenty of real estate developments in the city have mushroomed over the last few years, many of which offer some of the best pieces of real estate in Mindanao.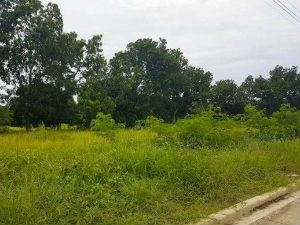 One of these developments is Pueblo de Oro, where lots sitting next to its 18-hole golf course are being sold for PHP 5.3 million (or approximately PHP 12,000/square meter). Buyers will get enjoy a luxurious lifestyle within a self-contained resort-oriented township.
Another real estate project that offers lots for sale in CDO is Teakwood Hills by A. Brown Company. This resort-type real estate project offers lot-buyers a hilltop location overlooking the Macajalar Bay. An example in this particular development is a lot that measures 250 square meters, and is on offer for PHP 1.77 million.
Aside from residential lots situated within resort-type developments, there are many more types available when it comes to a lot for sale in CDO. One example is a commercial lot situated in Carmen, which is listed for PHP 13 million. This property is near the city's best schools and major commercial center, which makes it a perfect spot for a commercial building. Another is a 2,880 square meter lot in Bulua (near the Bulua Westbound Terminal). Currently listed for PHP 17.568 million, this property offers the perfect spot for a commercial building, an apartment complex, or a warehouse.