House and Lot for Sale: Cagayan de Oro Investments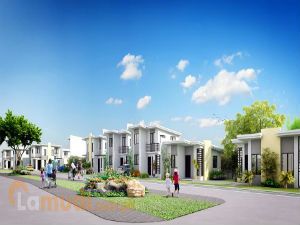 Cagayan De Oro is one of the most talked about and sought after places in southern Philippines. It is considered as a highly urbanized city and the capital city of the province of Misamis Oriental. The city's success is due in part to its business sectors in automobile, retail, and real estate.
It is the place that is often called the "City of Golden Friendship," because its people are often described as especially friendly and warm. Their ready smiles are a welcome sight, which in a way helped the city become known as the "Gateway city to Northern Mindanao."
CDO is also a place close to nature. It offers plenty of outdoor activities, such as whitewater rafting and kayaking. The mighty Cagayan de Oro River is famed for challenging rapids that quickly follow one after the other. Aside from the river, the 120-meter-long Sky Bridge is also a popular tourist attraction, as well as the 120-meter breathtaking zipline at the Macahambus Hill.
Other nearby famous places in the city include Jatico Adventures, Mapawa Nature Park, Gaston Park, and the Gothic-style St. Augustine Metropolitan Cathedral. In addition, there are many popularly known malls and shopping centers, including Centrio Mall, SM City Cagayan de Oro, and the Limketkai Center.
Real Estate in the City of Golden Friendship
There are many opportunities to anyone looking for a brand new house and lot for sale in CDO. Lamudi Philippines alone lists more than 200 of this property and offer type, many of which are situated in the city's most well-known subdivisions and gated communities.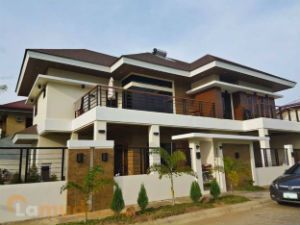 A house for sale in Cagayan de Oro City can be found in newly built communities, such as Amaia Land's Amaia Scapes Cagayan de Oro, where a preselling house and lot have selling prices between PHP 1 to 3 million. Another community in the city is Pueblo de Oro Estates, a high-end project that offers larger but pricier house and lots.
Other well-known subdivisions located in the city are the following:
A. Puerto Heights. A subdivision perfect for nature lovers.. Puerto Heights offers stunning views of the bay, and is located near the foothills of Bukidnon along the Sayre Highway in eastern Cagayan de Oro.
B. Montaña Vista. An ideal subdivision to find an affordable house and lot for sale. This subdivision is near the old Lumbia Airport.
C. Westwoods Village. Located inside Pueblo de Oro, Westwoods Village is surrounded by the Pueblo Urban Rainforest.