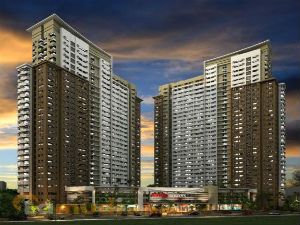 Northern Mindanao's Most Important City
A first-class highly urbanized city and the capital of Misamis Oriental, Cagayan de Oro can be considered as Northern Mindanao's major hub for business, trade, and commerce. It is also the center of the Metropolitan Cagayan de Oro area, which includes the city of El Salvador and the towns of Opol, Alubijid, Laguindingan, Gitagum, Tagoloan, Villanueva, Jasaan, and Claveria. Together, this metro area has a population of 1.219 million as of 2012. The city itself has a population of 675,950 according to the 2015 Census, which makes it the 10th most populous city in the Philippines.
A Popular Tourist Destination
Cagayan de Oro City is a popular tourist destination in Mindanao. Its most famous attraction is the Cagayan de Oro River, a popular site for whitewater rafting and kayaking, and has been promoted by the Department of Tourism as the metro area's main tourist attraction. Aside from this mighty river, the city is also home to many other attractions, including the Mapawa Nature Park, Monigue Cave, Migtugsok Falls, and the Gardens of Malasag Eco Tourism Village, among many others. The city's festivals are also well attended, including the Higalaay Festival celebrated in honor of the city's patron, Saint Augustine, held every August.
Being Northern Mindanao's hub, the city is also well served by transportation infrastructures. Its main airport is located 47 kilometers away in the town of Laguindingan, which handles domestic flights to Manila, Cebu, Iloilo, and Davao. The Port of Cagayan de Oro in Macabalan, meanwhile, is Mindanao's busiest—the port handled close to 1.4 million tons of cargoes during the first quarter of 2016, while it also handles sea-going vessels from other cities like Manila, Cebu, Tagbilaran, Bacolod, Dumaguete, and Iloilo.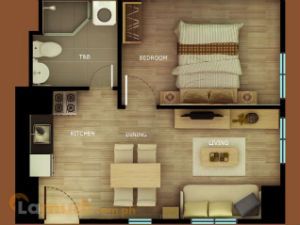 Opting for an Apartment for Rent in CDO
A city with a huge population, apartments for rent in Cagayan de Oro city are without a doubt abundant. The city is one of Mindanao's most important residen hotspots, and in fact, its population grew by 2.23 percent per year from 2010 to 2015, according to data from the Philippine Statistical Authority. The city's real estate industry, particularly its residential sector, is rapidly growing.
Being a mid-sized city with plenty of space to spare, an apartment for rent in Cagayan de Oro is one of the most popular residential options in the city. These property types are highly sought after, and may range from PHP 9,000 per month for a two-bedroom duplex set within a gated community to a spacious three-bedroom apartment in Macasandig, with a monthly rental rate of PHP 18,000.