From Polo to Valenzuela: The City's Historical Past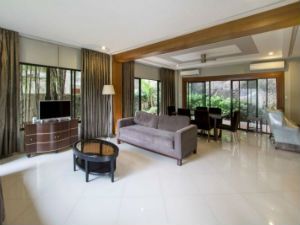 The city of Valenzuela is an ideal place to rent out a property be it for residential or business reasons. A gateway of the northern areas in Luzon to Metro Manila, the city continues to have plenty of economic potential because of its strategic location.
Once called Polo and a mere part of the province of Bulacan, Valenzuela was closely linked to Obando and Novaliches. Long before the Spaniards conquered the country, the then-Polo was a thriving agricultural and fishing community. Under hundreds of years of colonization, it became one of the centers of the Spanish rule. Aside from being a home to a major friar's hacienda, the city also served as a garrison for Spanish troops back then.
The current city was named after one of the masterminds of the uprising against the Spaniards, Pio Valenzuela. He was part of the Katipunan's triumvirate alongside Andres Bonifacio and Emilio Jacinto, and acted as the group's resident physician. He fought with the Filipinos ever so bravely until he was incarcerated in Spain. He returned to the Philippines in 1899 and served the province as an executive.
It was in 1960 when the town of Polo was divided by President Carlos P. Garcia with the western side of the town becoming what is now known as Valenzuela City. It took only three years when another chief executive, this time President Diosdado Macapagal, included what remained of Polo into the municipality of Valenzuela. At the time, the city was still part of Bulacan.
Everything changed in 1975 when the government took notice of the municipality's rapid growth. It was then when Valenzuela officially became part of Metro Manila, but it was not until 1998 when it was declared as a highly-urbanized city. As more people and businesses settled into the city, the once rural fishing town became the 12th city in the Metro.
Available Properties One Can Rent in Valenzuela
Since officially becoming a city, Valenzuela has transformed itself into an economic center, and hosts some of the Philippines' major industrial players.  If you are an investor who wants to be part of the city's vibrant economic scene, there are plenty of industrial lots or warehouses currently up for lease in the area. These include a 7,000 square meter lot in Punturin, Valenzuela. Situated inside an industrial compound, it can be rented for only PHP 350,000 per month. If you prefer a property with an already-built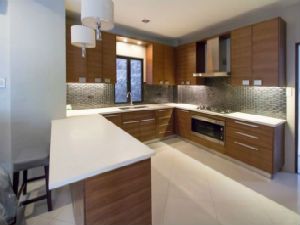 warehouse, there is one in Karuhatan measuring 1,000 square meters and has a high ceiling that allows for the entry and parking of a 40-footer truck. The property is near the MacArthur Highway, the city's major throughway.
Great residential rental options are also numerous in Valenzuela as the city continues to see a rise in the number of low- to medium-rise condominium projects. These dwellings are often situated near the major highway, providing easy access to and from neighboring Quezon City. Homes typically available for rent are two-bedroom spaces starting at PHP 25,000 per month. There are also smaller units that can be rented for as low as around PHP 7,000 per month.
With the significant cost of living in the major cities of Metro Manila, Valenzuela continues to be an ideal alternative to places like Quezon City and Mandaluyong. Given its location, property seekers have begun shifting their attention to comparably more affordable places for favorable rental rates.